We originally wanted to make a Christmas lantern that we could hang inside the classroom (and the kids could hang in their homes later on). However, while doing the activity, we realized we could make it more meaningful by turning this lantern into a Christmas card….and so we did just that!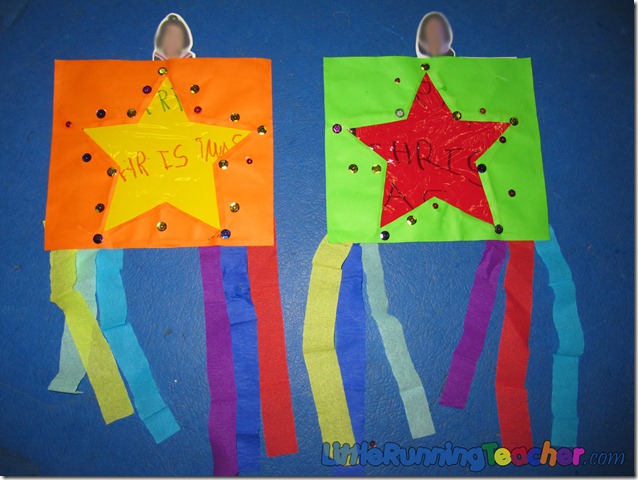 What you will need:
Colored tissue paper/ Crepe paper/ Japanese Paper
Colored cellophane
Construction Paper
Cutter
Cardboard
Pictures of the kids
Markers
Sequins
What you will do:
Step 1: Using a cutter, cut out the desired shape on the construction paper. We decided to use stars.
–
Step 2: Tape or glue the cellophane on the inner part
–
Step 3: Cut the crepe paper lengthwise and glue these to the tip of the construction paper
Step 4: Glue the sides of the 2 construction papers together. Remember not to glue it shut!
–
Step 5: Decorate the lantern using sequins
–
Step 6: Make the card, we added a photo of the child on top (to pull the card out)