Recently, I posted an activity about a cute little spider. It was really fun to make and was originally meant to be a little creepy, but due to the kids' demands, we put a smile on it and it evolved into a cute little spider! However, since it IS Halloween, I thought we could make another spider that looked more realistic. This was another activity done with my adorable tutee, Peggy. The activity is not only fun, but it also helps develop fine motor skills with all the twisting and beading involved. Nothing like some creepy daddy long legs for Halloween!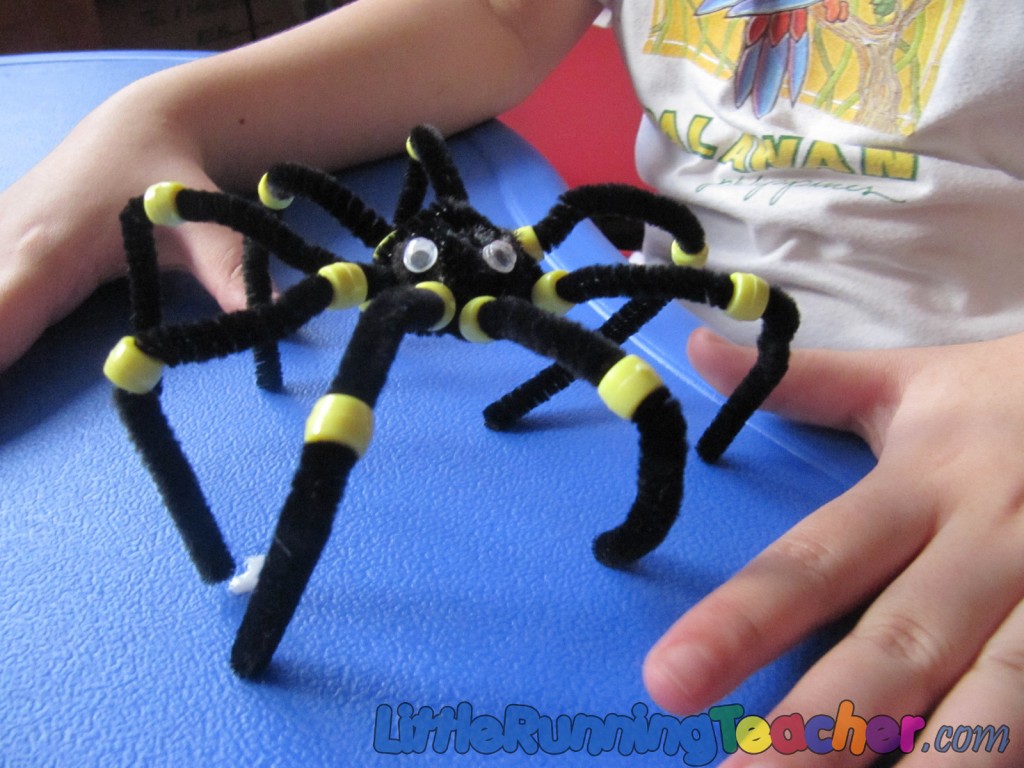 .
What you will need
4-8 Pipe cleaners/Fuzzy wires
Black pompom ball
16 Yellow/Red Beads
Small googly eyes (optional)
Glue
.
Step 1: If you wish to use the 8 pipe cleaners, you can just bundle them together at one end and no longer need to use the pompom ball. Another option is to just use 4 pipe cleaners and twist the middle around the pompom ball.
.
Step 2: Insert 2 yellow or red beads in each leg. 1 at the top and another at the middle. Fold the pipe cleaner after the bead.
.
Step 3: Glue on the googly eyes (optional) If you want it to look creepier, then I'd suggest not using the googly eyes
.