I've been joining the Robinsons's Fit & Fun Wellness Buddy Run for quite some time now. I've always enjoyed this run mostly because of the idea that you have to start and finish with your partner. The idea is pretty simple, but makes everything all the more fun.  Last July 5, thousands, including CEOs and celebrities ran in pairs for the 8th Robinson's Supermarket Fit & Fun Wellness Buddy Run held in Bonifacio Global City Taguig.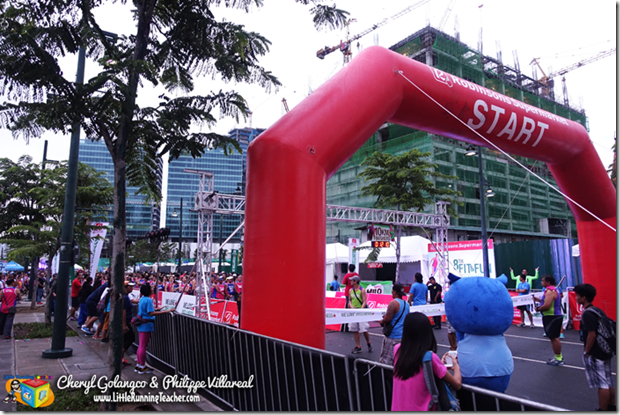 Around 4,500 runners participated in the 5k and 10k run, including triathlete Nikko Huelgas who recently bagged a gold medal for the sport at the 28th SEA Games. Philippine Volcanoes Jake Letts, and celebrities James Reid and Jessy Mendiola were also present during the event.
The top 10k finishers received a trip for 2 to Yangon, Myanmar while the top 5k finishers receive a trip for 2 to Coron. The 2nd to 5th place fiishers also received Robinson's gift certificates as consolation prizes. Besides the top finishers, special awards were also given to the finishers such as the Close-Up Couple award, Rexona Do More Buddies, Breeze Sige Mom-Child Tandem, Nestle Best Shape-Up Buddies, Milo Energy and Milo R2 Twin Buddies, and the Johnson & Johnson Active Fresh Award.
One of the reasons people enjoy this run is also because of the overflowing lootbag in the end! Each runner gets 1 lootbag (2 per pair)filled with grocery items from Robinson's Supermarket and its partners. I particularly enjoyed this year's contents because I was familiar with the brands. Most of the freebies were items I normally use already. Yipee! But besides the bag, participants could line up to get even more free samples like ice cream, fruits, mogu mogu, etc.
Contents of just ONE bag. Each pair took home 2 bags!
This year's run was definitely a lot of fun. So as early as now, go find your wellness buddy! More than just running together for the Robinson's Fit and Fun Wellness Buddy Run, start living a healthier lifestyle with your buddy now!  Hit and gym, start eating healthier food, and make sure to be part of the #ILoveWellness campaign.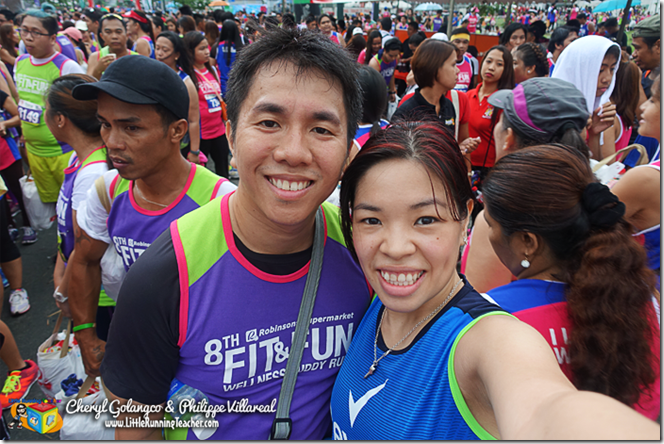 We arrived late but were glad to still have been able to participate in this super fun run! How was your experience? Do share!
For more information visit
via www.robinsons-supermarket.com.ph
https://www.facebook.com/RobinsonsSupermarketOfficial
For updates on other runs or to just keep in touch
visit http://www.facebook.com/littlerunningteacherpage
twitter.com/cherylgolangco