After it's successful run last May, Ensure to Endure is back for the second time this year…and the best part about it is that it's still FREE!
I really liked the entire idea of the Ensure team giving their loyal users a free run! Not only do you get the right nutrition for your body by drinking Ensure, you even get to exercise for no added costs.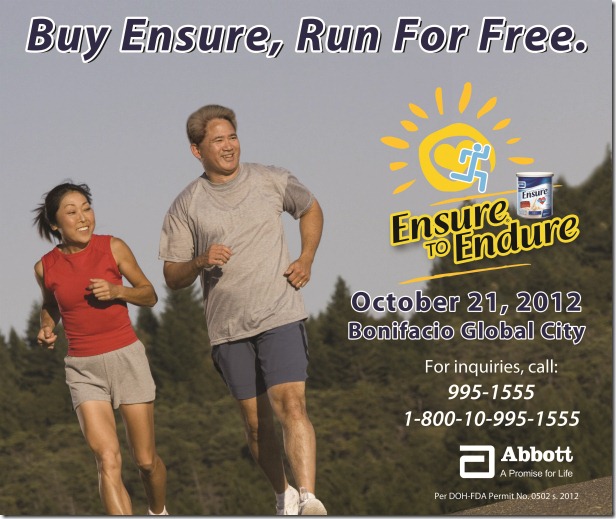 Run for Free  at Ensure to Endure Part 2
Ensure to Endure Race Details
When: October 21, 2012 (Sunday)
Where: Bonifacio Global City
Race Categories: 3k, 5k, 10k, 15k

Ensure to Endure: Registration Details
So there isn't a registration fee, but you do need to present a receipt of Ensure products you bought from September 1 to October 19, 2012
Ensure to Endure Registration Sites:
You may register at Toby's and Riovanna, however, if you lack or don't have any Ensure products yet, why not drop by these stores for your convenience.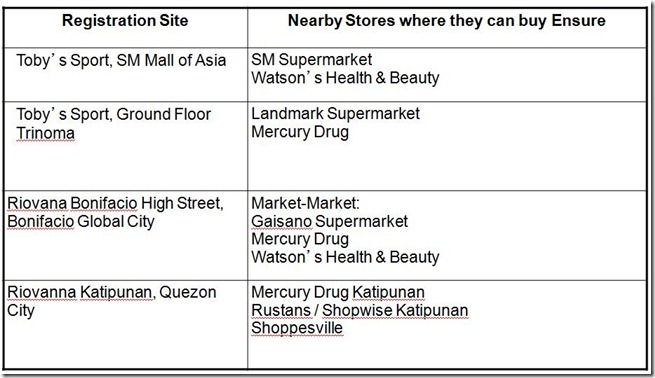 Ensure to Endure: Ensure Products
To give you an idea of how much Ensure products are, here's a table the Abbot team created:
*You need not buy all items at once, you may show a number of receipts as long as it accumulates to the supposed registration fee. The receipts should also be dated from September 1 to October 19, 2012 only!
I always thought Ensure was a milk product, turns out, it's LACTOSE FREE! It's a nutritional drink which helps strengthen the immune system and prevents us from easily getting sick. So if you haven't tried the product, now's the best time to try it! Not only do you get value for your money from the drink itself, but you would even get to run for free at Ensure to Endure! A great deal if you ask me.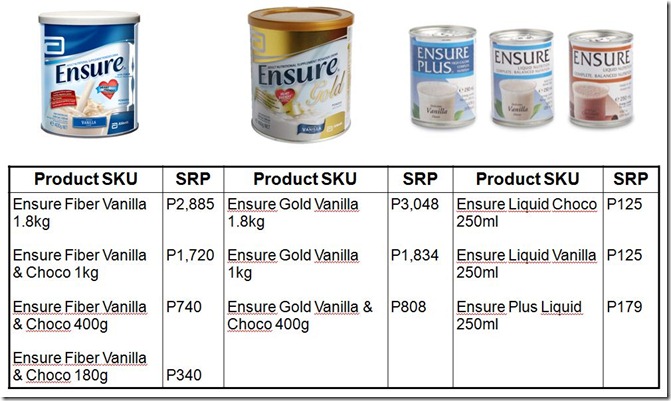 Ensure to Endure Singlet design: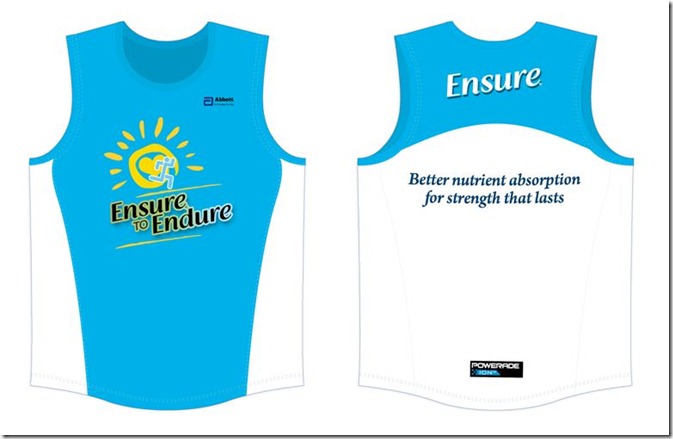 Ensure to Endure Race Routes: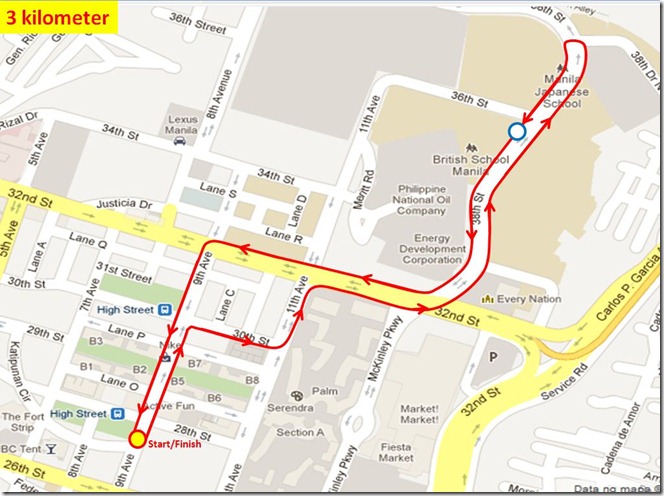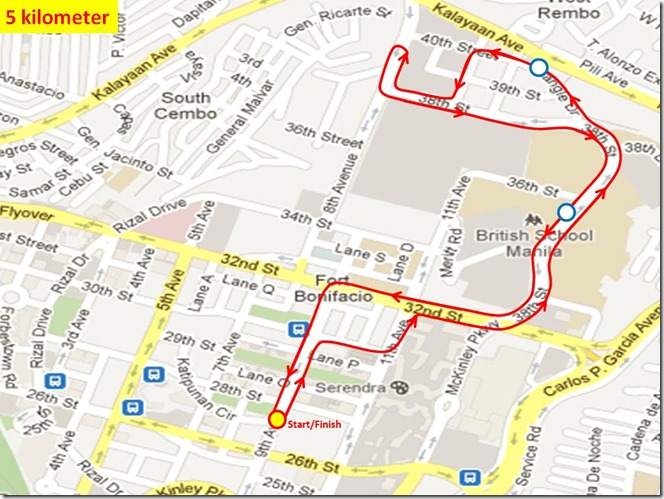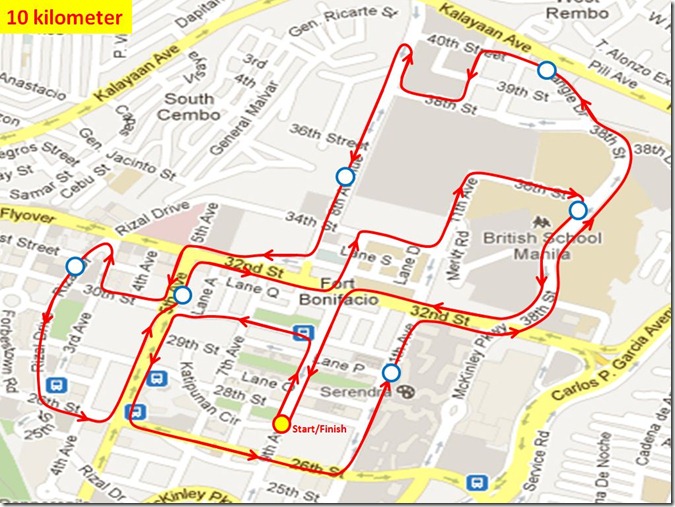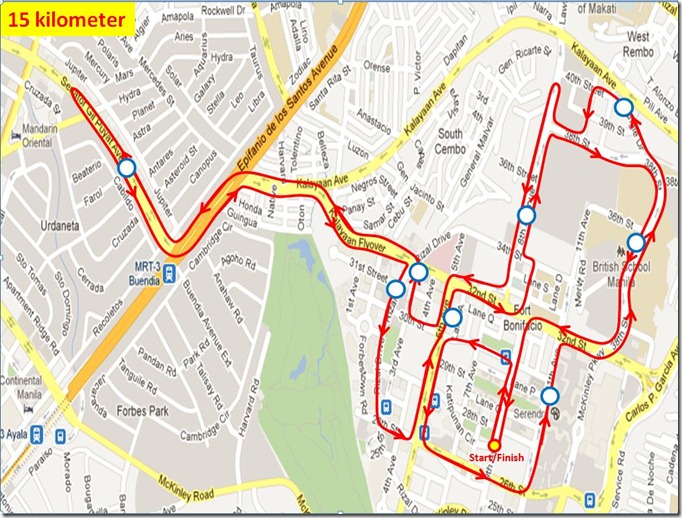 •Open to all but only adults 18 and above are qualified to place in the top 3 finishers
•Cash prizes will be given to the top 3 finishers for every category
•Special prizes will be given to top finishers, ages 50 and up, for each category.