In celebration of our 20th year in February 2015, we are organizing a Nationwide, Simultaneous Run primarily to promote and advocate the benefits and services that we provide to our members.
The Run is envisioned to generate public awareness about the health care benefits that each and every member is entitled to, and how these may be availed of. The Run's carrier theme is the primary care benefit package or 'TSeKaP' (Tamang Serbisyo para sa Kalusugan ng Pamilya) to instill among target participants, particularly those in the vulnerable sectors of society, the importance of having a first line of defense against costly hospitalization. Thus, the Run is dubbed "PhilHealth: Ready, TSeKaP, Go!".
At the same time, the Run is also intended to showcase our selflessness as an organization, of instilling generosity, of welcoming every opportunity to share resources for the improvement of the plight of others. It hopes to similarly promote among Run participants the value of paying it forward, of sharing one's blessings to those who are in need, to articulate our commitment to be of value to others through the responsible conduct of our corporate activities.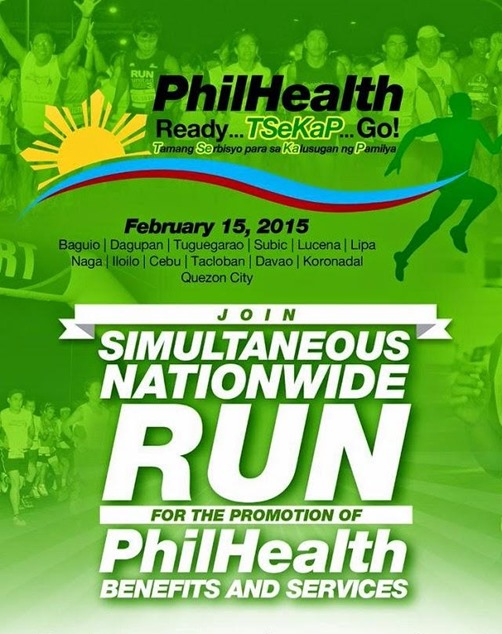 Philhealth Run: Ready, Tsekap, Go
When:       February 22, 2015
Where:      Quezon City Memorial Circle
Race Categories:      20k, 10k, 5k, 3k
Assembly Time:         4:00am, 4:45am, 5:15am, 5:45am
Gun Start Times:        4:30am, 5:00am, 5:30am, 6:00am respectively
Beneficiary: GOLDEN RECEPTION AND ACTION CENTER FOR THE ELDERLY AND OTHER SPECIAL CASES
GRACES is a residential care facility that provides care to male and female senior citizens 60 years old and above which is being managed by the DSWD-NCR.
Philhealth Run: Ready, Tsekap, Go Registration Details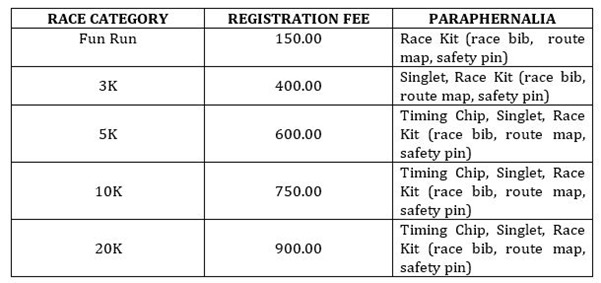 Registration Sites:
Online through run2015.philhealth.gov.ph
In-store through the different Local Health Insurance Offices (LHIO) – Mon-Fri, 8am-5pm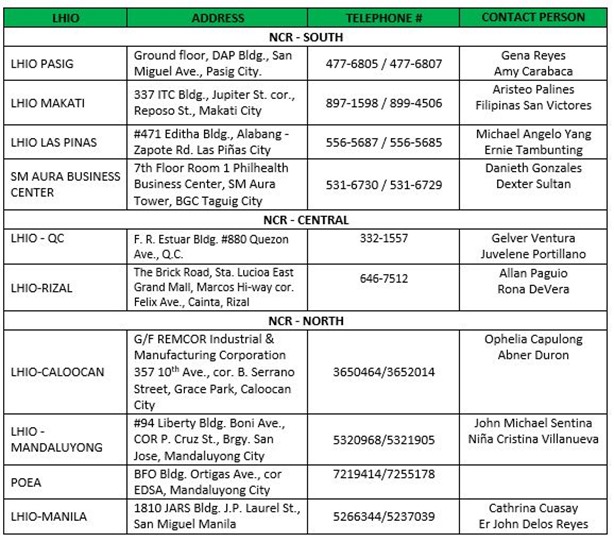 Philhealth Run 2015 Registration Proces

Philhealth Run: Ready, Tsekap, Go Singlet Design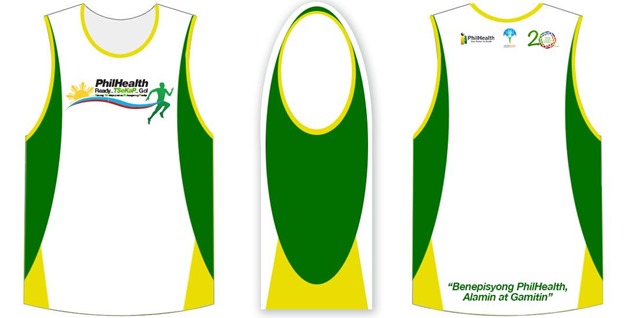 Philhealth Run: Ready, Tsekap, Go Race Map
For more information,
https://www.facebook.com/profile.php?id=100008481277818&fref=ts
For updates on other events or to just keep in touch
visit http://www.facebook.com/littlerunningteacherpage
twitter.com/cherylgolangco