Life is beautiful. Amidst all the stress or problems that come by, I can still smile and say that life is beautiful. For most of us, it takes the least amount of effort to turn our frowns upside down and show off our beautiful smiles. But for others, it takes a team of doctors and a lot of caring people to help give them the smile they deserve.
Before I decided to read more about it, I thought that having a cleft lip was just a physical limitation and nothing more. I later on learned that it was much more than just that. Did you know that an infant cannot develop proper suction for drinking thus having the risk of milk entering the nasal cavity and being aspirated into the lungs? Hence, unlike ordinary babies, these infants cannot just enjoy their milk bottle. The formula needs to be placed at the back of their tongue for normal swallowing to take place. Moreover, having a cleft lip also affects the language development of the kids.
Can you imagine not being able to talk properly with friends? Can you imagine not being able to eat and drink on your own? And most especially, can you imagine not being able to smile?
–
So what do you say we go the extra mile to make these kids smile?
–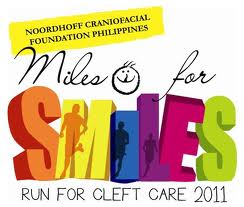 What: Miles for Smiles
When: September 18, 2011 – Sunday
Where: Bonifacio High Street
Beneficiary: Noordhoff Craniofacial Foundation, Philippines, Inc.
–
Race Categories: 400m (for children 10years old and below), 3k, 5k, 10k, 16k
Registration Fees: P250, P450, P550, P650, P750 respectively
Group Category
10k (10-member division) – P15,000
16k (10-member division) – P15,000
*Joining the group category automatically sponsors the operation of 1 child. The fee is inclusive of a team photo plaque that will be delivered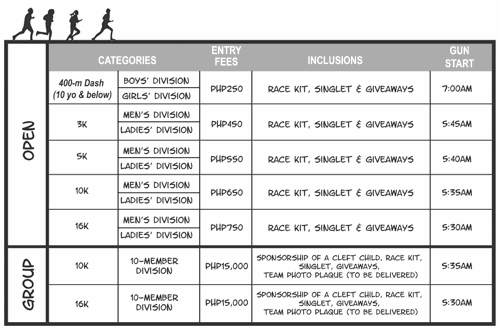 –
About the race
Miles for Smiles: Run for Cleft Care 2011 is presented by Noordhoff Craniofacial Foundation, Philippines, Inc. (NCFPI) together with the Taipei Economic and Cultural Office (TECO) in the Philippines and The Smile Train to raise public awareness that "bingot" or cleft and other craniofacial conditions are treatable and that world-class, comprehensive cleft care is available.
NCFPI is a non-profit organization that aims to establish craniofacial centers that provide world-class services to Filipinos especially the indigents. Visit them at www.ncfphil.org or through their Facebook page. Join as an individual runner or form a group of 10 by bringing together your families, friends and colleagues to sponsor a child with cleft. A 90-minute operation is all it takes to make a world of difference.
–
On-site registration (Daily from August 15- September 15 or once slots have been filled up whichever comes first)
Registration Venue
ROX, Bonifacio High Street
Bonifacio Global City, Taguig
Tel. No: 856- 4638 to 39
Reebok Trinoma
Level 2, Trinoma Mall, EDSA cor. North Ave., QC
Tel. No: 900- 6952
Reebok Megamall
Upper Ground Floor, SM Megamall A, Mandaluyong City
Tel. No: 914- 0344
Royal Sporting House Glorietta 4
Level 2, Ayala Center, Makati
Royal Sporting House, Robinson's Place
Level 2, Padre Faura Wing, Robinson's Place, Ermita, Manila
Tel. No: 536- 8072
Reebok Festival Supermall
Level 2, Festival Supermall, Alabang, Muntinlupa
Tel. No: 850- 4082
–
Online registration
Account Name: Noordhoff Craniofacial Foundation Phils.
Bank/ Branch: Banco de Oro/ Taft – Pedro Gil
Account No: SA 2410039614
Amount: Entry Fees + P100 Delivery Charge
*For Metro Manila residents, race kits will be delivered on or before 11 September 2011
* Non-Metro Manila registrants may claim their race kits on the event day from 4am-5am
–
Singlet Design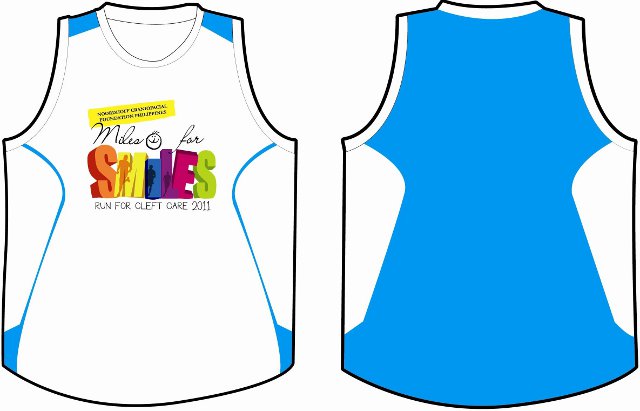 –
Last yea's run was WONDERFUL! and I was privileged to have been able to help out and sponsor a child together with my team. Check it out here: /miles-for-smiles-our-victorious-results/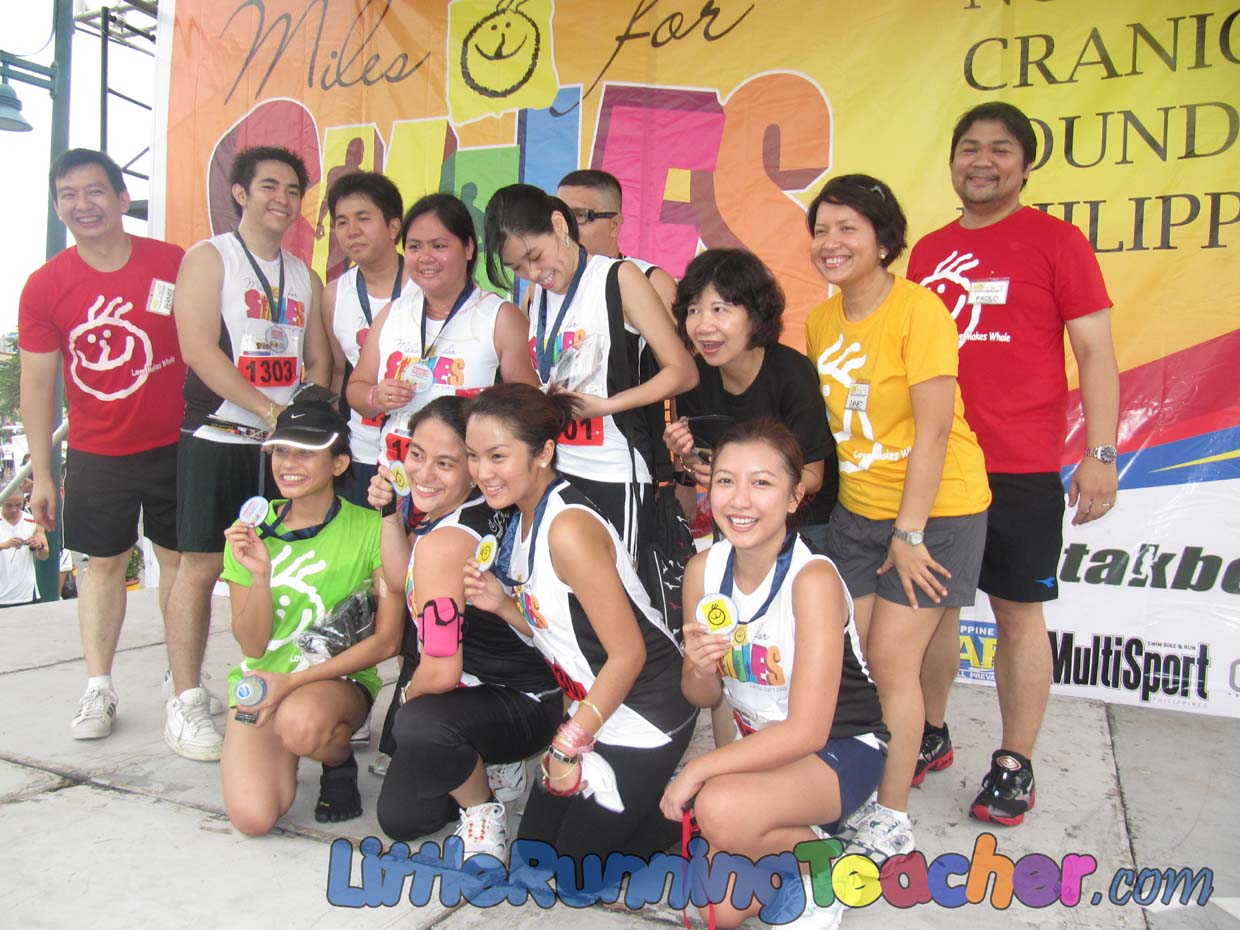 –
So what do you say? Ready to run for a smile?
–
*I know there are SEVERAL runs set on Sept. 18, 2011. So choose to run for a cause. Whatever the run, choose to be a RUNNER FOR A CAUSE!
–
For more info, check out
Facebook page: http://www.facebook.com/pages/Noordhoff-Craniofacial-Foundation-Philippines-Inc/136914153019648