My first 5km run was back in 2009 in the Greenfield City Clean Air Run! I remember thinking to myself, "why on earth did I agree to run?!" Despite my constant complaints to my partner, I was really happy with the route. More than just the feel of nature surrounding me, it was really nice to run in a place with so little cars. Little did I know that this was the start of my love for running.
On its 9th year, Greenfield once again brings runners to their beautiful city to experience running away from the hustle and bustle of Manila traffic.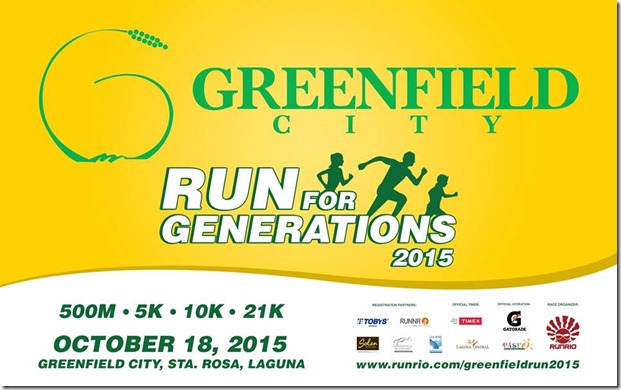 Greenfield City: Run for Generations 2015
When: October 18, 2015 (Sunday)
Where: Greenfield City, Sta. Rosa Laguna
Race Owner:         Greenfield Development Corp.
Race Organizer:   RunRio, Inc.
Race Categories: 500m, 5k, 10k, 21k
Time: 4:00am – 9:00am
Start/ End point: Paseo de Sta. Rosa
Assembly Times/ Gun start Times:
500m – 6:00am/ 7:00am
5km – 4:20am/ 5:20am
10km – 4:10am/ 5:10am
21km – 3:30am/ 4:30am
Greenfield City Run for Generations Registration Details:
Registration Period:
Online Registration: August 3 – September 30*Additional P200 for delivery and web-admin fee
In-store Registration:  August 28– October 11
Registration Sites:
Online registration at via https://regonline.activeglobal.com/Register/Checkin.aspx?EventID=1738818
In-store registration from 12nn – 8:00pm (Mon-Sun) at: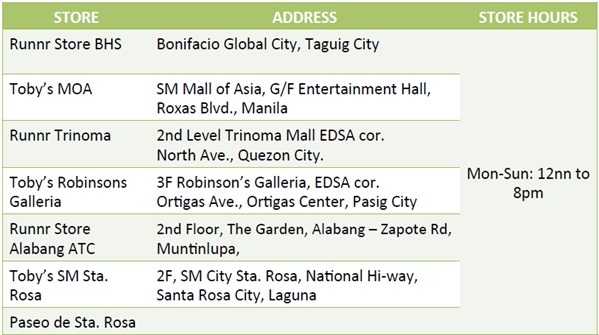 Registration Fees and Race Inclusions:

 Shuttle Service to Greenfield City:
Shuttle service to and from Greenfield City, Sta. Rosa Laguna will be available for registered participants only.
Shuttle fee: P75/head per way will be charged to the participant. (PhP 150 for 2-way)
Shuttle Service Schedule is below:
Greenfield District, Mandaluyong to Greenfield City, Sta. Rosa, Laguna
Greenfield City, Sta. Rosa, Laguna to Greenfield District, Mandaluyong
Greenfield City Run for Generations Runner's Kit
Singlet design: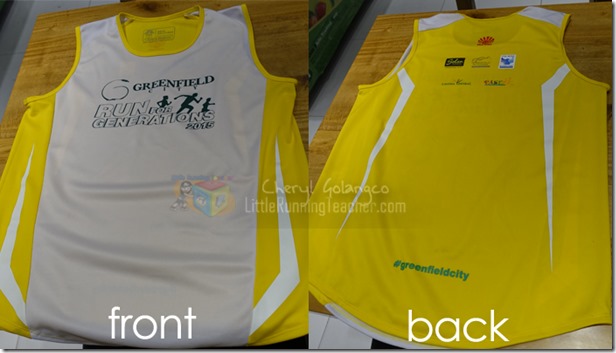 21k Finisher's Shirt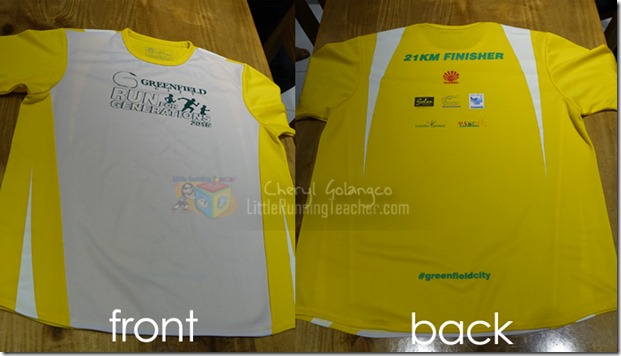 21k Finisher's medal: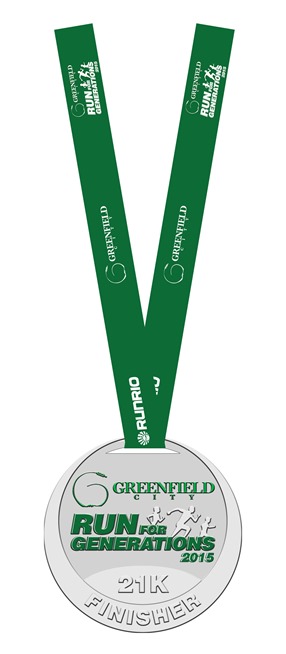 Greenfield City Run for Generations Race Route:
For more information visit
via www.runrio.com
https://www.facebook.com/greenfieldcity.run?fref=ts
RunRio hotline +632-4634813 or email [email protected]
For updates on other runs or to just keep in touch
visit http://www.facebook.com/littlerunningteacherpage
twitter.com/cherylgolangco
instagram: @cherylgolangco