Another school year just started for us and we wanted to introduce paint to the kids by starting with the finger paint. I have had experience with kids in the past that cried when we tried to make them paint with their hands! They just didn't like the idea of getting their hands dirty! So finger painting is actually a small step for the child to slowly understand that it's okay to get some paint on their hands.
Besides finger painting, we were also learning about the color red today. I wanted them to do a cherry blossom tree but that was just too difficult for the toddlers. So we decided to start simple and just have them paint the fruits instead. To make it livelier, we had them paste the tree unto a colored piece of paper and turned it into POP ART! Fun idea!
–
What you will need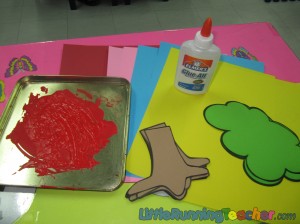 Tree pattern
Red finger paint
Glue
Colored paper/construction paper
–
–
–
–
Step 1: Let the kids start putting cherries on the tree using their fingers. Some of the kids used all 5 fingers, while others just used 1 finger at a time
–
Step 2: Wipe off the paint and glue the tree to the colored paper of your choice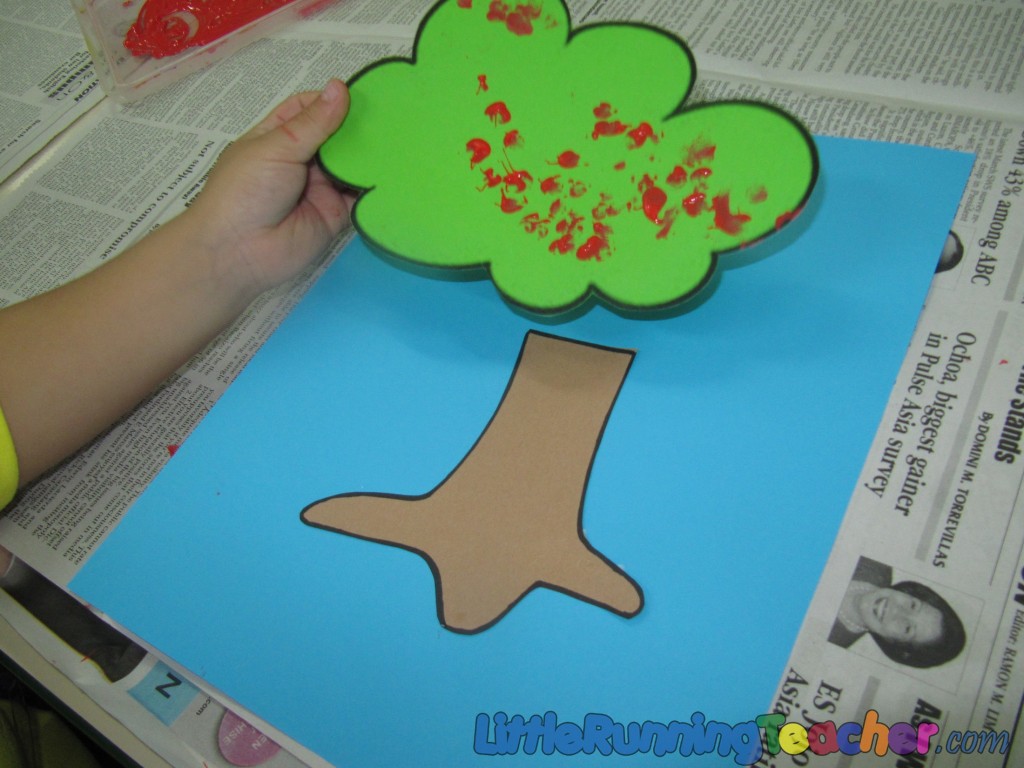 –
Step 3: Display and brighten up the room!