For the past years, the different Chinese schools around Manila have been holding their own fun runs in hopes of promoting a more active lifestyle to their students as well as further developing the school's different programs. Some fun runs I've experienced joining are those of Xavier, St. Jude Catholic School and Makati Hope Christian School. This year, instead of having their individual runs, Federation of Filipino Chinese Alumni Association, Inc.  decided to come up with one big run instead!  This run was held last January 25 and had thousands of participants conquering the streets of MOA.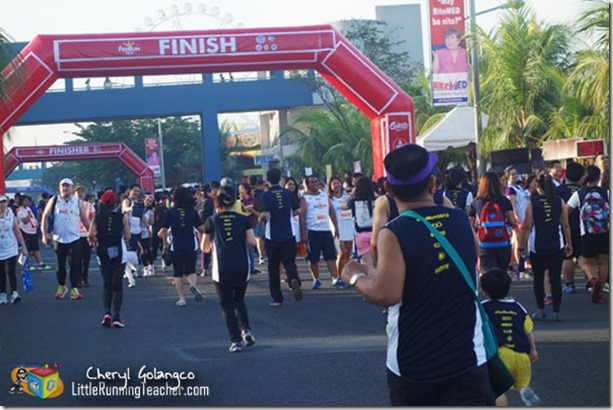 With categories of 3k, 5k, 10k and 16k, the Cobra FedRun was able to cater to both teachers and students of all levels. Schools that participated in this event were the following:
Chiang Kai Shek College
Crusaders-Lorenzo Ruiz Academy
Dr. Kwangson Memorial School
Grace Christian College
Hope Christian High School
Northern Rizal Yorklin School
Paco Citizen Academy Foundation
Philippine Academy of Sakya
Philippine Chen Kwang High School
Philippine Cultural College
Philippine Institute of Quezon City
Philippine Jin Nan Institute
Philippine Scholastic Academy
Philippine Tiong Se Academy
Samantabhadra Institute
St. Jude Catholic School
St. Stephen's High School
UNO High School
Westminster High School
Xavier School
This year's first ever Cobra FedRun was hosted by St. Jude Catholic School's Alumni Association and co-hosted by St Stephen's High School Alumni Association, Philippine Institute of Quezon City Alumni Association, Inc. and Northern Rizal Yorklin School Alumni Association, Inc. Next year, another school would step up to host the run. Their goal is to have this run happen annually to continuously encourage both children and adults to live a healthier lifestyle! Moreover, each school also has its own beneficiary and hopes that this run would help promote these – whether it be toward their education program or sports program.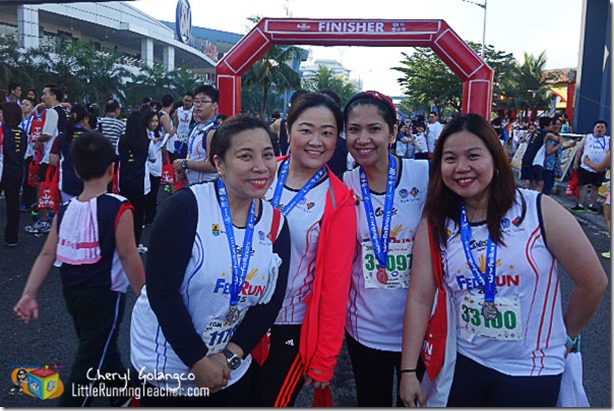 Teachers of UNO after finishing a 3km run at the recently concluded Cobra FedRun
With around 8,000 participants last week, it was difficult to run… especially if you were part of the 3k category. In a typical run, you'd already see several runners complaining and in a bad mood. However, in the Cobra FedRun, I was amazed to see nothing but smiles! As the target runners weren't the professional type, the pace and mood of the entire event was very relaxed! I felt that the run was able to reached it's goal of really educating more students about sports and introducing them to the world of running.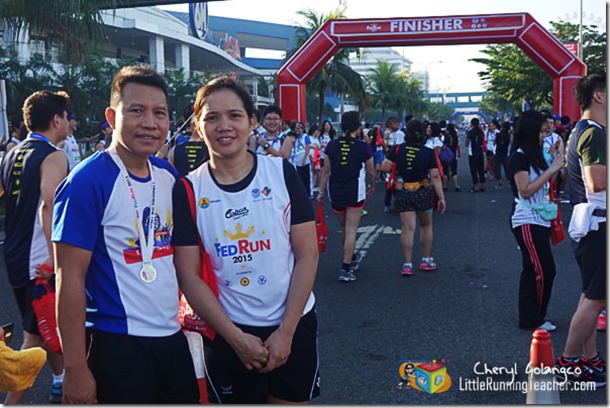 Makati Hope Christian School's Annabelle Alvero with husband, Alex Alvero who completed a 16k run!
As mentioned earlier, it was a pretty simple run. Still a lot more room for improvement but a fun and joyful event nonetheless. I could see everyone just smiling and hanging out with their classmates and co-teachers after the run. I bet everyone was pretty proud of themselves after participating, regardless if they ran a short 3k or gruesome 16k. Good job for getting up and going out!
There were also a few complaints however about the late gun start, especially for the 3k participants. The long lines in claiming the loot bag was also tiring to some.  As much hassle as this may have been to most, both are minor mistakes that I'm sure will be improved on in the following year.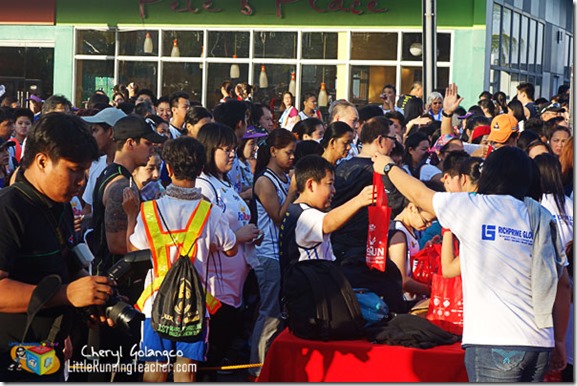 Kids and adults claiming their loot bags after finishing the race
On the other hand, the medal was pretty nice and very detailed. It's the type of medal that would make you say.. "Ahhh, school nga ngasikaso nito" (Ah, a school really did handle this).  There was enough hydration, medic and ambulances. Moreover, since it was a gathering of Chinese schools, the event wouldn't be complete without a dragon dance and other special performances.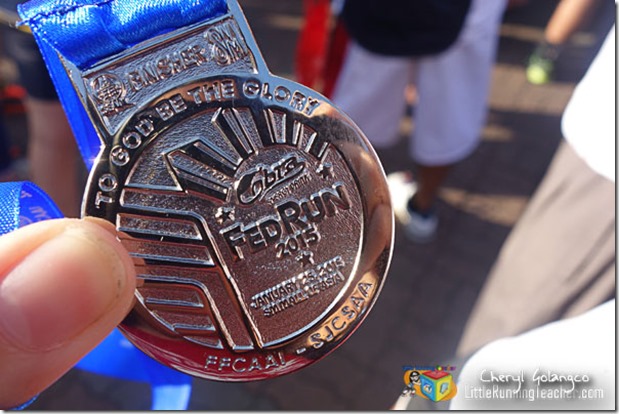 Nice medal from the Dobra FedRun 2015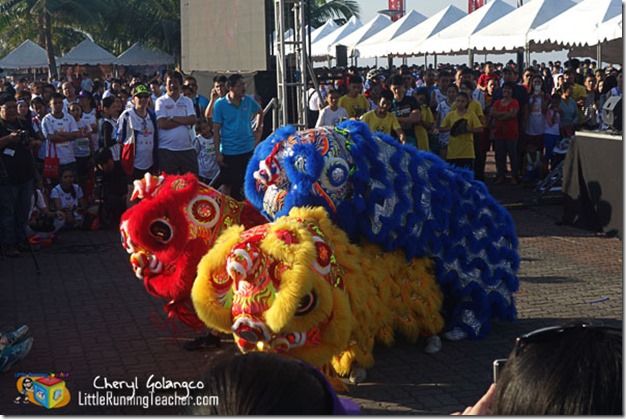 Cool dragon dance after the run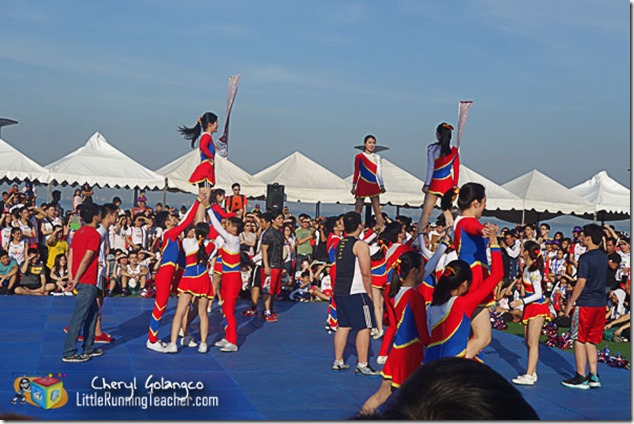 Cheer dance number from St. Jude Catholic School students
–
Overall, I thought it was a pretty good and enjoyable run! The organizers and schools had so many ideas up their sleeve that some might have come out  little disorganize… but hey, it's their first year. I'm sure with all their awesome and unique ideas, next year will be even better! Who knows, this might even grow to be  one of the annual runs we look forward to next time.
How was your Cobra FedRun 2015 experience? I'd love to hear your thoughts!