Hey everyone, just wanna say thanks to all those who sent in their emails and contact info a couple days ago to avail of the free race kit from the Alaska Family Run. If only I had more, I would have given you all what you wanted, unfortunately, we had limited slots and I could only accommodate a few.
Kindly check the list below, and if your name is there, you may start claiming your race kit at the RunnR store in Fort Bonifacio starting 3pm on April 25. Below is a message from my contact person Ms Vima Mendoza of kulitrunner.wordpress.com
–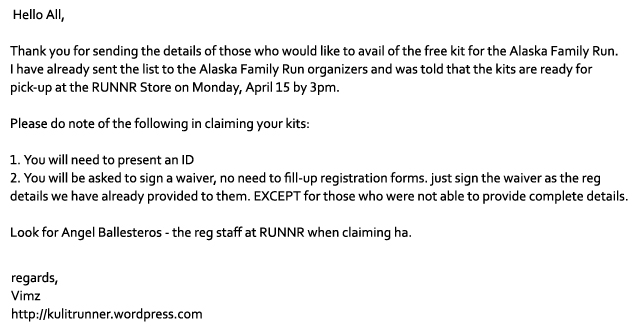 –
Anyway, here are the names of those who made it to the list: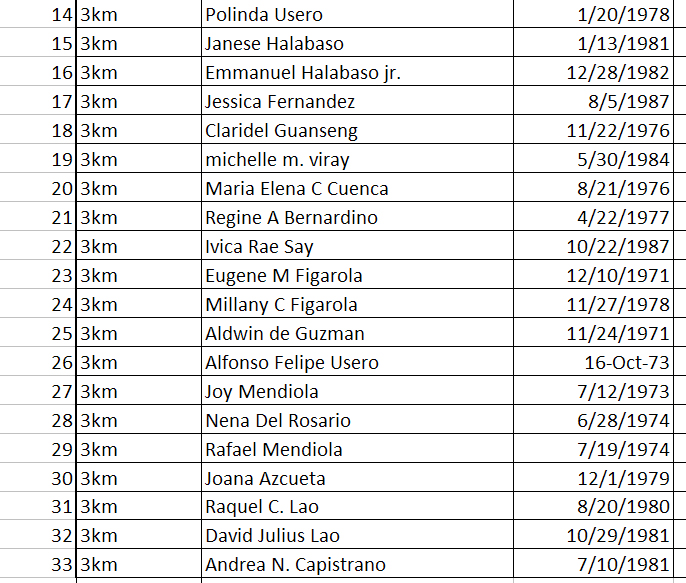 –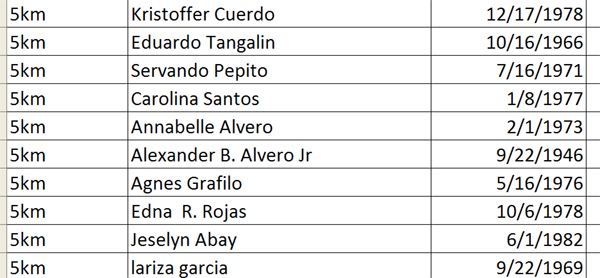 –
Meanwhile, to those who weren't able to save a slot, you can still try your chance at RunnR at the fort. :) Happy Running!