Fun runs of various themes are happening left and right! The fitness community is definitely getting bigger with organizers creating longer and more challenging runs… but what happens to the rest of the country? What happens to the non-runners? The Amazing Pinoy Fun Run aims to entice every Filipino to run and show just how amazing they are through this one-of-a-kind challenge!
–
Hold on, don't let the word "challenge" scare you away, 'coz this run presents challenges I'm sure every Filipino would love to try!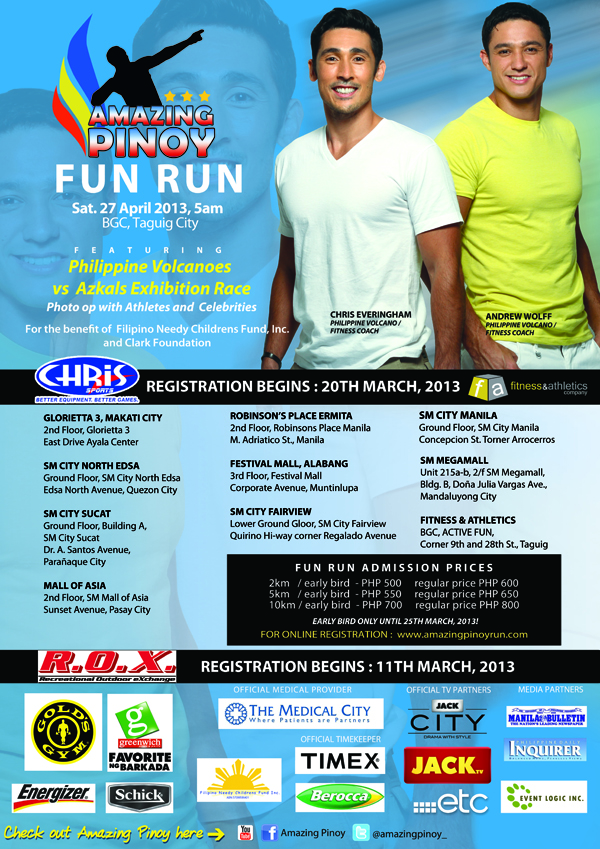 What: Amazing Pinoy Fun Run
When: April 27, 2013 (Saturday) May 25, 2013

Where: Fort Bonifacio Taguig
RUN FOR A CAUSE!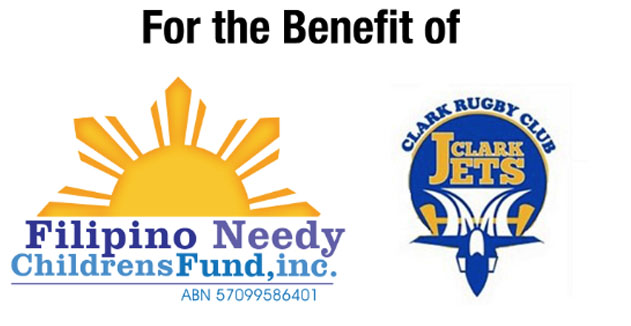 Race Beneficiaries:
Aims to help less fortunate kids in Luzon, Visayas and Mindanao, families that are victims of calamities and natural disasters such as flood, typhoons, mudslide, fire, earthquakes, etc., donate medical equipment to hospitals, computers in various orphanages,  school equipment/ supplies, sport gears to various schools, conduct feeding programmes
Dedicated to promoting and developing a safe and exciting past time through touch rugvby for all children of Angeles City and especially the underprivileged and orphans. The "Clark Jets Rugby Sports" totally believe that by taking them off the streets and involving them in a controlled, team situation, they will learn erspect, discipline and consideration for their fellow players while having a great deal of enjoyment.
Registration Details:
Race Categories: 2k, 5k, 10k
Registration Fees: 2k – P600  5k – P650 – 5K, 10k – P800
*inclusive of race shirt, eco-bib, giveaways and raffle ticket
*finisher's medal will be given to the first 100 finishers for the 10k category
Amazing Pinoy Run Gun Start:
10km – 5:00am

5km – 5:15am

2km – 5:30am
Registration Sites:
Registration is from March 20-April 25
Online at: www.amazingpinoyrun.com.
Chris Sports 
Glorietta 3

SM North EDSA

SM Sucat, SM Fairview

SM Manila

SM Megamall

SM MOA

Robinson's Place Ermita

Festival Supermall Alabang
Fitness & Athletics (BGC)

R.O.X. (BGC) 
What to Expect at the Run:
Challenge Stations:There isn't exactly an obstacle course, but there will be challenge stations every so often such as that where you need to dance the limbo, or another where you need to dance the tinikling, another still where you have to go through a giant maze etc. The guys are still polishing the details but you can expect something similar to that on race day
Complete Attendance for the Philippine Volcanoes! They chose this specific date because at least 80% of the team will be in the Philippines on April 27! So to all the fans out there, you definitely don't wanna miss this!
Philippine Volcanoes VS Philippine Azkals. Because of how similar the two sports are… the Philippine Volcanoes and Azkals are often compared to one another. So how do they see who really is better….by running! A neutral sport common to both teams to test which team really is the best!!!
Hmm… maybe you could even get a photo op with the the handsome Volcanoes and other ambassadors like Jon Avila!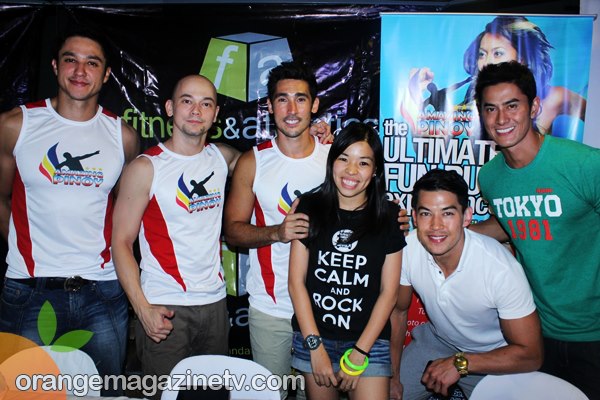 Photo by Jeman Bunyi of OrangeMagazineTv.com
Amazing Pinoy Run Singlet Design:
Amazing Pinoy Run singlet as modeled by Philippine Volcanoes' Chris Everingham! Lookin' good Chris!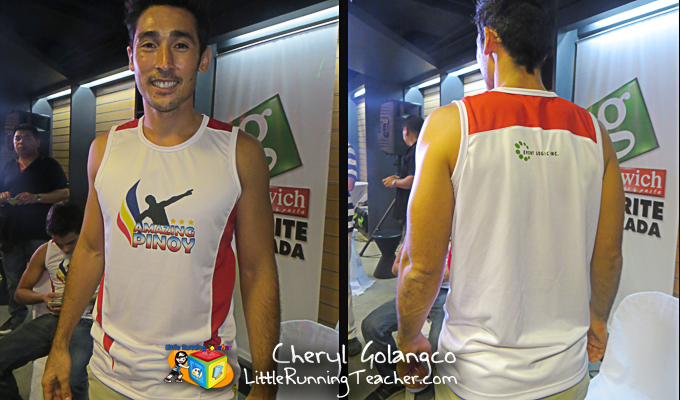 So mark your calendars and get the chance to show the world what an Amazing Pinoy you really are!!
For more details and updates:
 https://www.facebook.com/Amazing.Pinoy
 https://www.facebook.com/LittleRunningTeacherPage