Last Nov. 29-30, 2014, Alaska held one of the biggest and most eagerly awaited football tournaments in the country, the 2014 Alaska Football Cup. Football players of all ages, from as young as six years old, participated in this annual event held at the Ayala Alabang Country Club. Teams from various schools all over the Philippines including Masbate, Baguio, Negros Occidental, Cebu, Davao, Palawan, Legaspi, Laguna, Batangas, Bukidnon, Zambales, Pampanga, Tarlac, Ilocos, Bicol, Romblon, Davao Sur, Compostela Valley, Quezon, Cavite, Albay, Pangasinan, Bacolod, Iloilo, Mindoro and Metro Manila participated in this 2-day event.
I tried watching a few games myself. The kids went from really cute to extremely competitive in just seconds! Different teams handled games differently. Some teams were very relaxed and really just enjoyed the game, while others were competitive that they'd even shout at team mates when the goal is missed.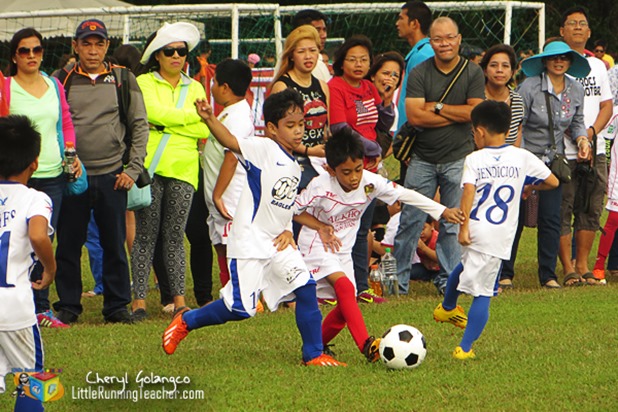 The annual football event, which started in 1995, holds its 19th edition this year with over 300 teams of more than 4,500 players competing in the different categories. The two-day event will be played over more than 750 seven-a-side games, in 30 football fields, and officiated by over 120 game officials.
The Alaska Football Cup is one of the country's most successful grassroots development program in football.
Alaska believes that sports play an important role in instilling the value of determination, discipline, hard work, team work and sportsmanship among the youth. Sports help them achieve the "winning form" which is Alaska's goal for the children.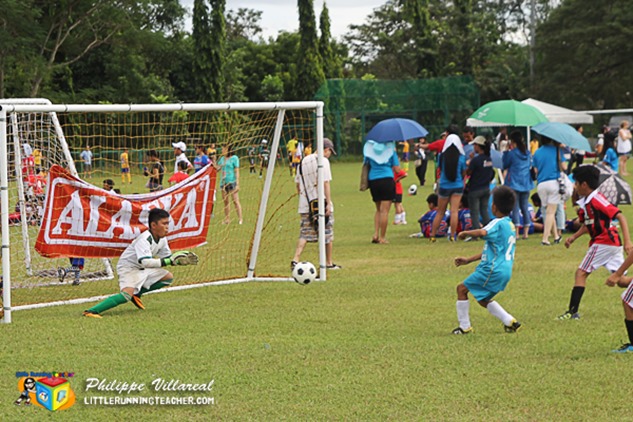 The children were really into the sport, but funny thing was, so were their parents and yayas! Every time their team scored a goal, the crowd would cheer and jump for joy. Occasionally, parents would even shout or get mad at the referee for a wrong call. It was intense.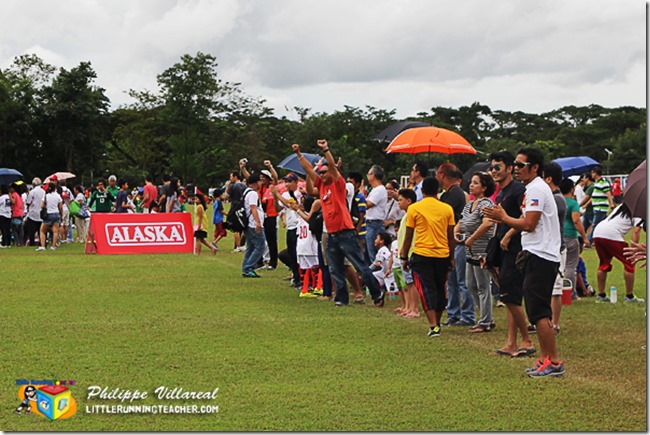 The National Nutrition Survey of the Food and Nutrition Research Institute (FNRI) revealed issues on health that are best addressed by adopting an active healthy lifestyle and by regular consumption of nutritious food such as milk. Programs such as the Football Cup reinforces Alaska Milk's thrust in promoting a healthy lifestyle not just by drinking milk but also by engaging regularly in physical activities such as football. Alaska seeks to engage all Filipinos, especially the youth, in sports.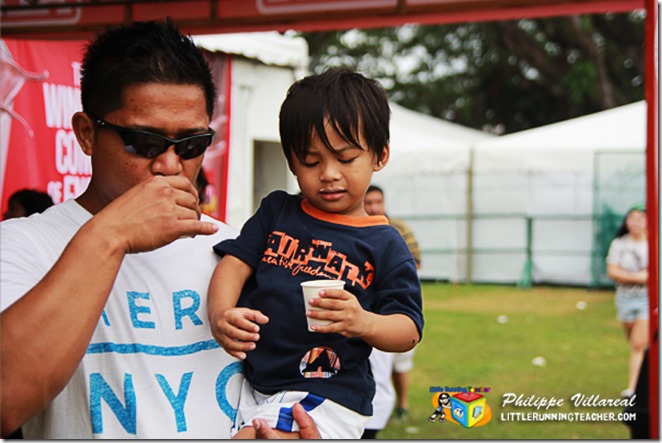 It is in line with Alaska Milk's program and dream to be part of the lives of more children in the Philippines and encourage these young champions to embrace a healthy and active lifestyle through football.
The tournament develops the athletic skills of participants to the fullest because they compete against athletes of the same age as well as physical and mental development.
Alaska does not just sell milk products. It promotes community development and nation building by nurturing positive values of teamwork, cooperation and fair play through sports activities like the 2014 Alaska Football Cup. Alaska promotes a healthy lifestyle, especially among children, through regular sports activities and proper nutrition.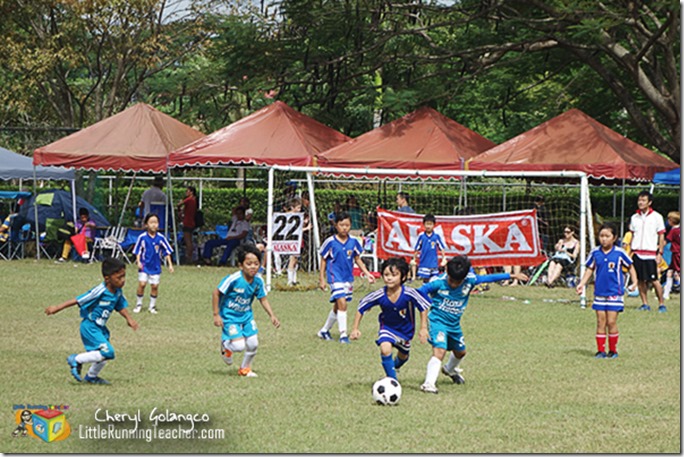 I thought it was really nice that there are games such as this that encourages young children to engage themselves more in the sport, rather than stay glued on their gadgets. Football is still relatively new to the Philippines, but I hope it continues to grow and develop even more through events such as this.
For more information on the Alaska Football Cup
please visit the http://alaskapowercamp.com/football/2014/
twitter: @ALASKAsportshub
For updates on other sporting events or to just keep in touch
visit http://www.facebook.com/littlerunningteacherpage
IG and Twitter: @cherylgolangco