As a kid, I always had fun whenever playtime involved getting messy. I liked running in flood, playing food fights and even stepping on mud! The messier it was, the better it got! But as I grew older, I also slowly became aware of all the gross and icky stuff that goes with these messy games..all the germs and various stuff which I hate to mention. As soon as I realized these, messy play time was over.
Kids nowadays enjoy the same messy activities we used to. However, being adults, we  are hesitant and afraid to let them play in the mud in fear that they might catch something and get sick. Here in the Philippines, a decent garden with semi-clean mud is close to impossible. If there's mud, you can count on it having animal feces or the worse. So how can we let our children experience some sensory play with mud? Why not create your own CLEAN mud!
–
What you will need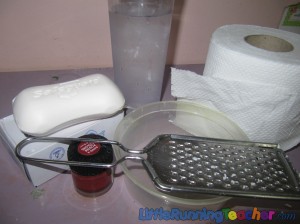 Tissue
Bath soap
Cheese grater
Paint or soil
Water
Big basin
–
–
–
What to do:
Step 1: Grate the soap!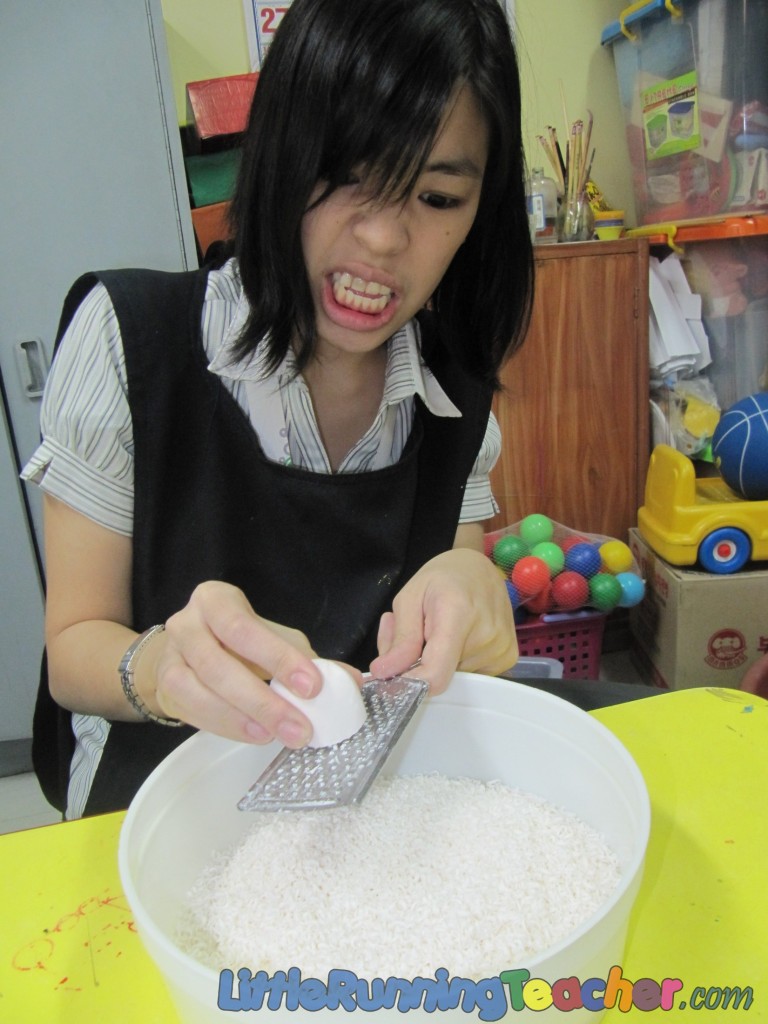 –
Step 2: Remove the tissue from the tissue roll. You can always just take it out, but why not take advantage of the opportunity and have a teepee party!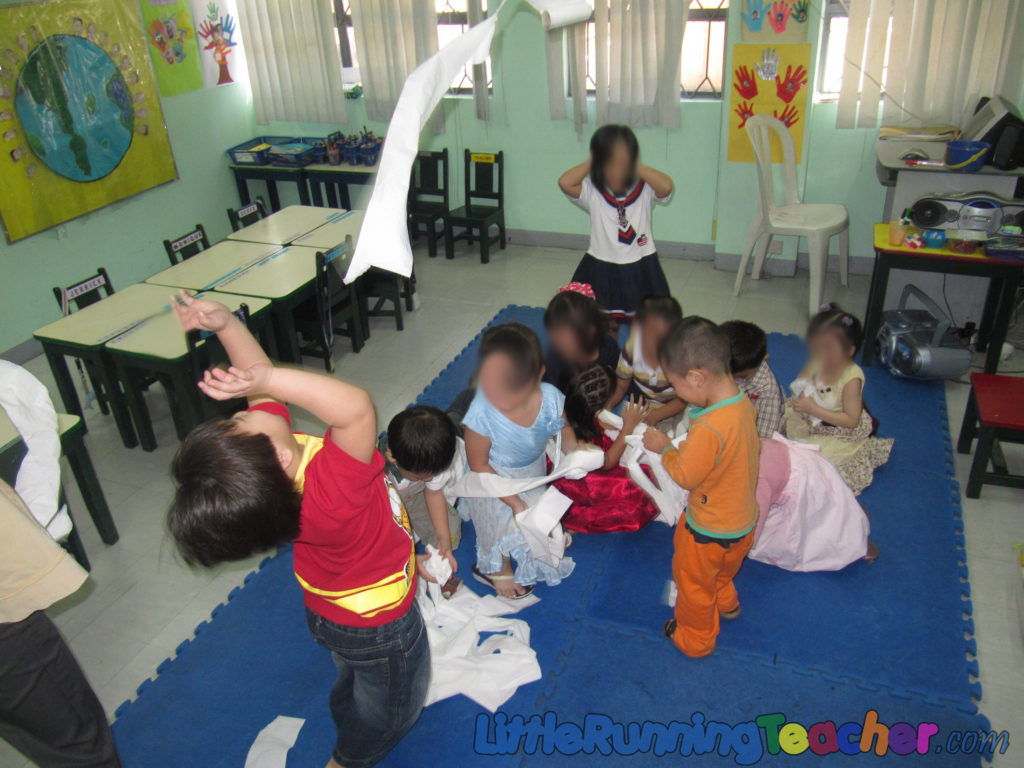 The kids had so much fun catching and throwing the tissue rolls! It was a WHOLE new experience for them! Not only were we able to take the tissue out in a jiffy, but we were also able to practice our gross motor skills with a fun-filled game!
–
Step 3: Place all the tissue in a basin and rip it to shreds
The kids ripped the tissue and threw it in the air every once in a while! I had so much fun just watching them!
–
Step 4: Pour in the grated soap
–
Step 5: Pour some water with a pinch of brown paint just to make it look more like mud! Don't put more than a pinch of paint, else it might already be too thick!(you can use warm water so the tissue melts easier)
–
Step 6: Enjoy the mud! Have more sensory play by letting the children walk/dance in it!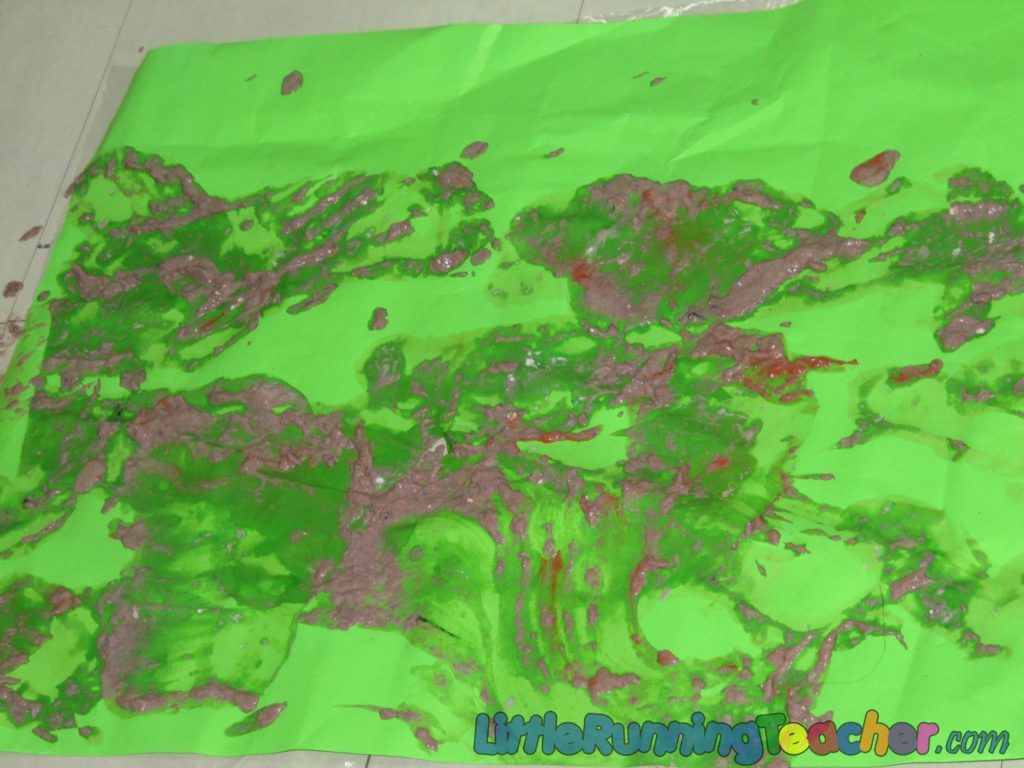 "mud" on the floor!
–
Get down and MESSY and have FUN!!