I love wearing jeans, the only thing is, jeans aren't always easy to move around in. Unless we wear the really baggy elephant pants (which I won't), jeans aren't really ideal for someone who just can't sit still… like me! (heehee) Thankfully, Penshoppe just recently released their ultra stretch jeans! When they said ultra stretch, they weren't kidding! You can do so much more with these jeans without sacrificing fashion!
I personally got to try these pair, and now own one. I got to pick a size smaller than my usual since it stretched a lot anyway! Thanks Penshoppe!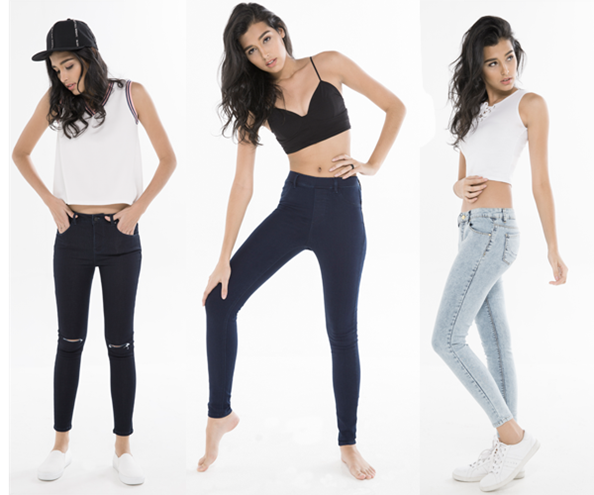 (Press Release)
Go More Places with The Penshoppe Power Stretch Jeans
Newest addition to well-loved Denimlab line changes how women wear their jeans
International fashion brand Penshoppe has a new line of specialty jeans that aims to make it easier for girls to go more places with pieces that combine ultra-comfort with definitively stylish designs. Inspired by the multi-faceted lifestyle of today's young generation—one that combines passion for work and life outside the office—the new collection demonstrates the ease of changing looks to appropriately fit into different occasions, with Penshoppe and Gigi Hadid making sure that there's a piece for every personal style.
1. From afternoon strolls to evening events
Definitely the sexiest piece in the Penshoppe Power Stretch Jeans collection, the Jeggings are the perfect pair to wear on days when looking casual yet put together all day long is acceptable. It comes in two colors—black and blue—and has a high-rise silhouette. For a toned down look, wear it with sneakers and a loose top. Switch it up with Chelsea boots and throw on a cardigan or light jacket for a more pulled together ensemble.
2. From school to the movies
Catching a movie after classes? Then the Penshoppe Power Stretch's High Waist Skinny jeans are perfect for you. With a silhouette that flatters most body types without being too tight, this pair allows you to move from one place to another with so much ease. Wear it with a boat neck sweater or blouse—making sure to tuck in your top—and fashionable flats for an effortless look.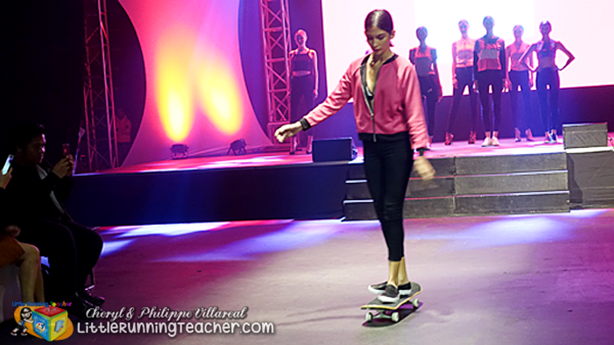 3. From the boardroom to late nights
Considered as one of fashion's most flexible pieces, the Penshoppe Power Stretch's Cigarette cut jeans can take you from meetings to late nights out with friends in no time at all. Wear it with a nice sheer top and open-toed heels or flats, it doesn't really matter, these pants strike the perfect balance between casual and formal.
Gigi Hadid: Penshoppe's Newest Global Ambassador
To add on to the already fun night, Penshoppe revealed their newest global ambassador – the fun and quirky superstar Gigi Hadid!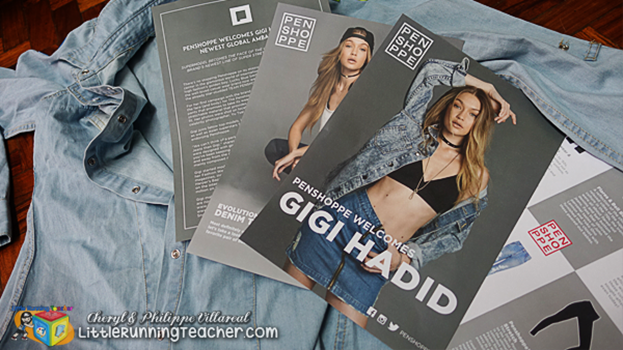 "We can't think of a personality more suitable to represent our Power Stretch Jeans than Gigi," shares Jeff Bascon, Penshoppe's Brand Director. "These pieces were designed with girls who just won't sacrifice comfort for style in mind. If you've been keeping up with Gigi, you know that she is just that. Off the runway and away from the camera, she has a naturally relaxed fashion style that is mainly composed of skinny pants, a crop top or t-shirt, and cool sneakers."
For her first campaign with the brand, the 21-year old California native serves as the face (and body) for The Penshoppe Power Stretch Jeans, a line of specialty pants that promises to take its wearer to more places with the use of soft stretchable material that provides absolute comfort plus a snug and flattering fit. Her photos were shot on location in sunny Los Angeles by top fashion and celebrity photographer, Yu Tsai, who Gigi has worked with since she was 14.
About Penshoppe
Founded in 1986, Penshoppe is the flagship brand of Golden ABC, Inc. Known for its fresh take on casual wear, Penshoppe has since evolved into an international fashion and lifestyle brand located not only in the Philippines but in also in other countries in Asia and the Middle East, including Indonesia, the Kingdom of Saudi Arabia, the Kingdom of Bahrain, U.A.E, Vietnam, and Cambodia. To know more about Penshoppe, please visit www.penshoppe.com or follow them on Facebook at Penshoppe, on Instagram with handle @penshoppe, on Twitter as @PENSHOPPE, and on Snapchat at @teampenshoppe.
For more information:
The Penshoppe Power Stretch Jeans Collection hits stores this May 2016. To know more about it and Penshoppe, visit www.penshoppe.com or follow Penshoppe on Facebook atwww.facebook.com/penshoppe, Instagram and Twitter (@penshoppe), and Snapchat (teampenshoppe).