The holiday season is just around the corner, have you found the perfect gift to give yet?  Though I don't have a child of my own, I have an idea of how busy moms can get on any regular day… what more on the Christmas season? You know the perfect place to buy toys for the kids, but what about gifts for your friends?
This November 24-25, check out the Mommy Mundo Bazaar and get to select from a wide array of booths and companies as they present their products perfect for all the mommies out there!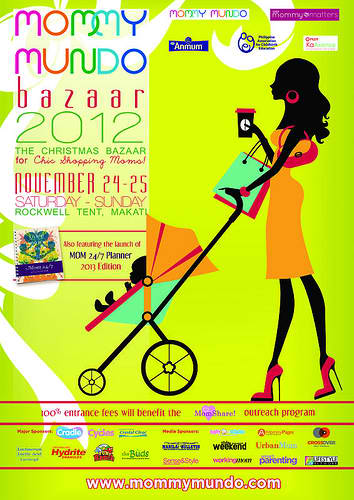 What: Mommy Mundo Bazaar
When: November 24-25, 2012
Where: Rockwell Tent, Makati
Entrance Fee: 30 pesos
*All proceeds will be donated to MomShare
"The MOMMY MUNDO BAZAAR features 80+ booths of the latest mom and baby products, gift items for the whole family, fun activities and so much more! Get your stash of maternity and nursing wear, baby wearing products, baby slings and accessories, diapers, baby and kids clothes and shoes, toys and books, and many more great finds!"
More than just awesome finds for kids, mommies and yourself, the new Mommy 24/7 Planner will also be launched at the Mommy Mundo Bazaar! Be the first to get your copy and show it off to your friends!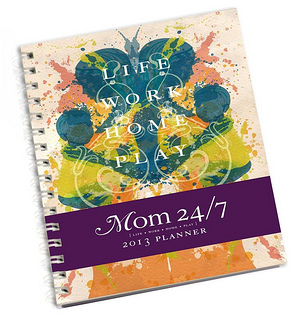 See you guys there!
Check out the official list of partners and vendors HERE
For more info, visit the Mommy Mundo website