I've seen a variety of Christmas wreaths in various blog sites this season. I loved most of the ideas but I wanted to come up with something different and unique. Last year, my kids made a puzzle wreath! It turned out to be really cute and I'll try to post a blog about it as soon as I find those pictures! This year, we wanted to make a hand print wreath but the other class had already done it a week ahead of us. So we thought of something else. My partner and I came up with a mitten wreath instead.
Not only did it turn out to be really colorful, but the kids also got to practice their color matching skills!
–
What you will need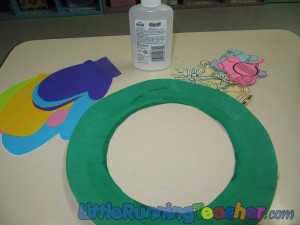 Dark shades of colored semi-cardboard paper
Lighter shades of colored paper
Glue
Scissors
Paper plate
Green paint
–
–
–
Teacher's Preparation:
Step 1: Cut out mittens with the same size as the child's hand on the dark shades of colored paper
Step 2: Print out some Christmas symbols on the lighter shades of colored paper
Step 3: Paint the outer part of the paper plate green and cut out the center
–
Kid's Turn
Step 1: Let the kids glue the symbols on the mittens. This part enables them to practice color matching
–
Step 2: Glue the mittens on the paper plates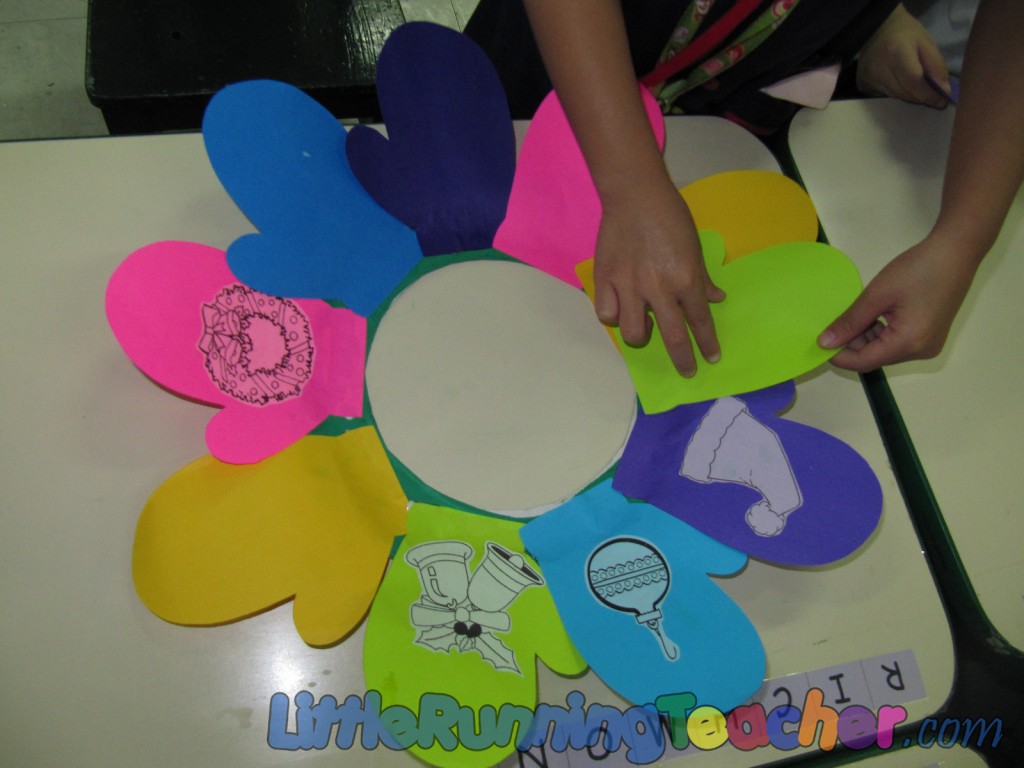 –
We printed out candles with their names on it and placed it in the middle of the wreath! Display it around your classroom! Happy holidays!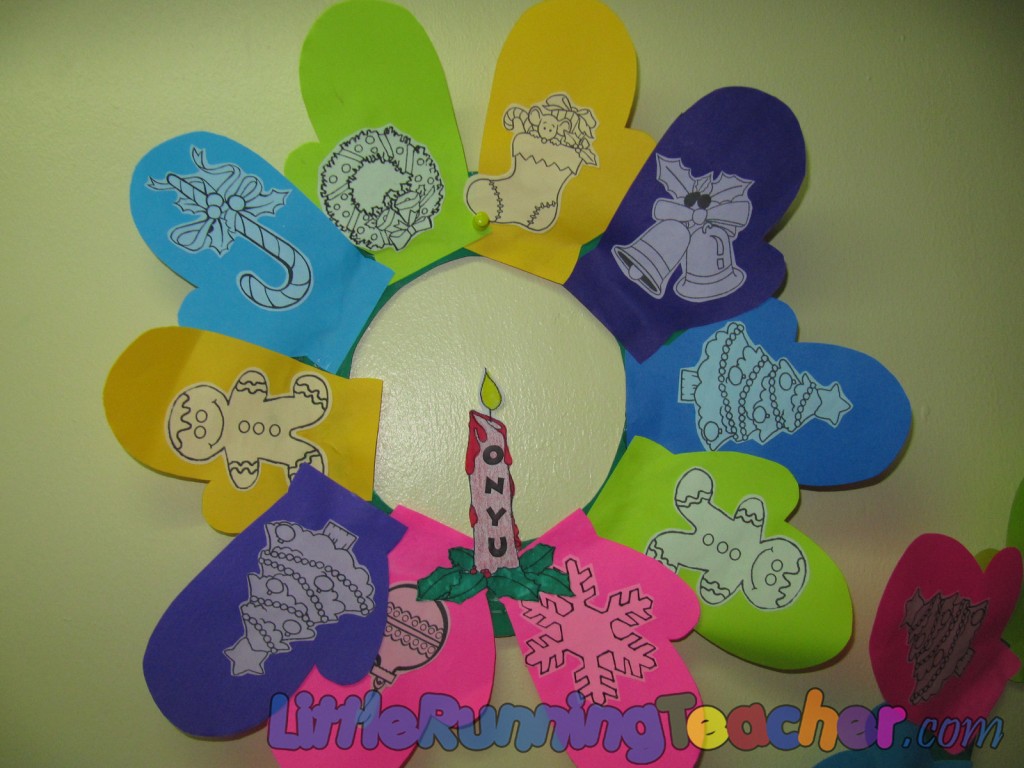 –