Meeeoooowwwwww!!! If you know me, then you'd know how much of an animal lover I am. I especially LOVE cats! In fact, I love them so much that I've adopted and picked up several stray cats ever since I was in Kindergarten! Today, I have 3 lovely cats living with me and my family.
Cats are just about as talented as dogs, they just have their own ways of showing it. It's about time someone created a show that will showcase these gifts. I present to you, the MEOW FACTOR! Yep, you heard it right!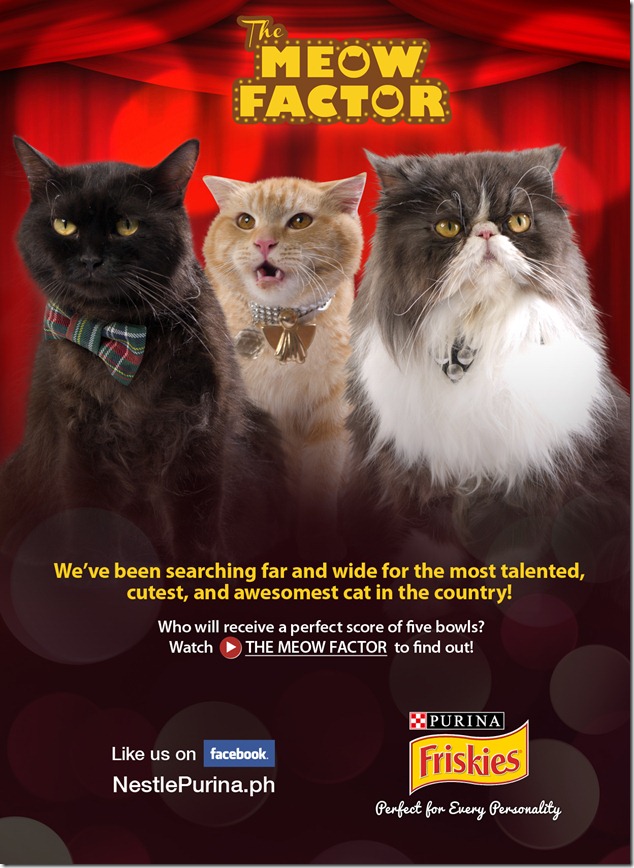 Get ready to meet the most talented, cutest and the awesomest cat in the country as Friskies presents, The Meow Factor!
We all know that cats have their own unique personalities. They may look different, act different, and sound different, but there are some things that make them all alike: They are undeniably curious, incredibly cute, and forever awesome!
The Meow Factor
Cats, whatever personality they have, deserve the most delicious treat there is. And the cats of The Meow Factor give their very best to impress the judges for a perfect score of 5 Friskies bowls!
Watch and find out who among the talented cats have got "it"! And let us know if you agree with the judges: http://youtu.be/Qt1aCUq51ns
Weeeee… KITTTTTTYYYYYYY!!!! They're all so adorable and fluffy! Hmm.. I wonder if I could make me 3 kitties join?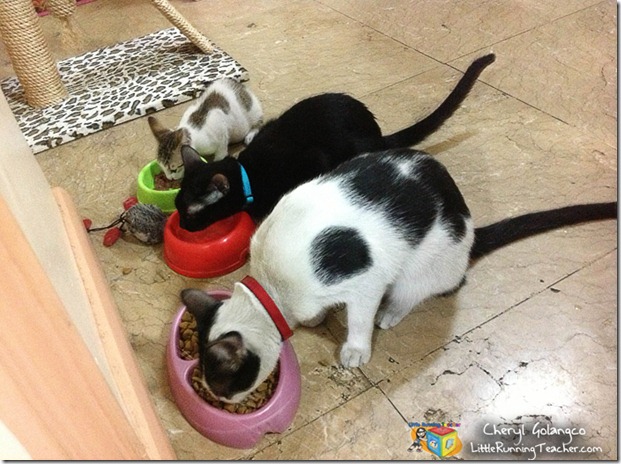 The only picture I have of them together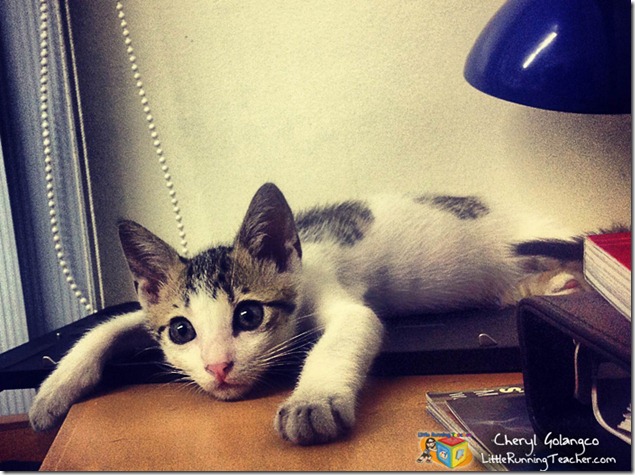 Cali practicing her diving form for Meow Factor
For updates and more info,
visit the Purina Philippines Facebook Page HERE