A couple of weeks ago, I hosted a contest by Purina and asked you guys to send in the cutest entries you have of your adorable kitties! Well, the Purina team has seen all these photos and selected the following felines. They originally were only suppose to pick 4 consolation prizes, but your kitties were just so adorable that they couldn't decide. So, they ended up picking 6 consolations!
Congratulations!!
Meow Factor Winner
Cat's Name: Rue
Age: 4 years old
Owner: Jonna Baquillas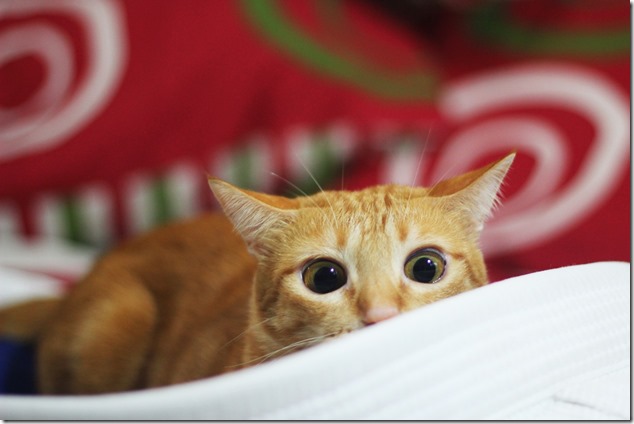 "Rue is definitely a character with lots of purr-sonality! She fetches her toys, walks on a leash, and puts people under her spell with her Puss in Boots-like eyes. She also loves posing for the camera — she savors all the attention she gets when she's flaunting her beauty in public (usually in places where pets are allowed, and sometimes in venues where pets are not traditionally allowed)!"
Meow Factor Consolation Prizes:
Cat's name: Jacko
Owner: Yuna Corpuz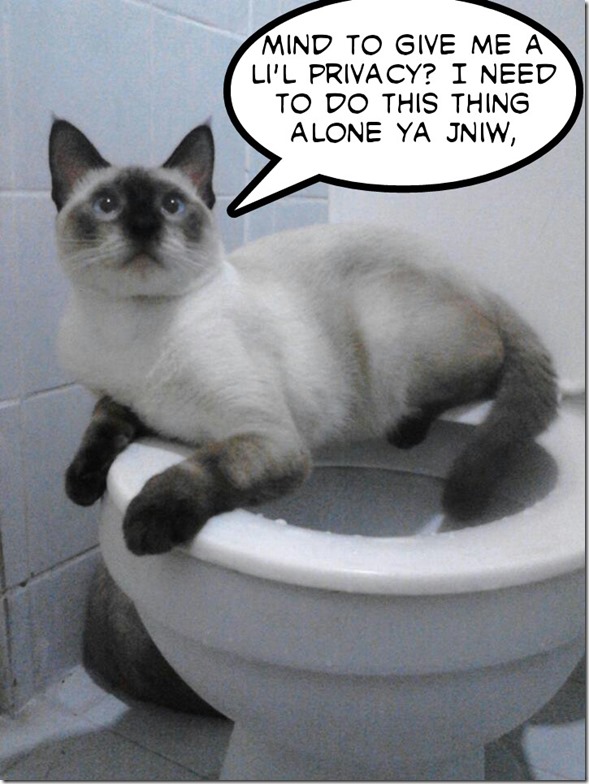 This big boy is Jacko. He loves to follow me around even in the bathroom. He stayed long sitting in the toilet bowl.
I guess he's tired of using the litter box and wants to try something new. :D
Cat's Name: Mickee
Owner: James Resurreccion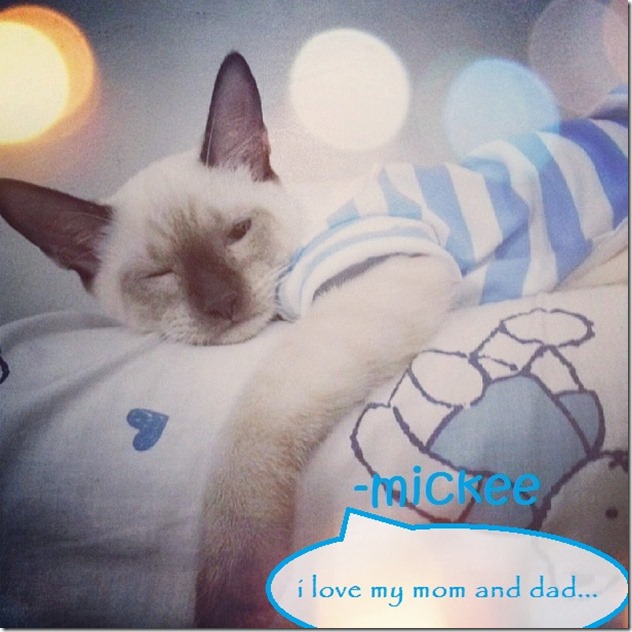 this adorable shot was by his mommy, he actually winked when he got his first shirt. He was definitely happy.
Cat's Name:  Chukh dī (it means lucky in Thai)
Owner: Maria Lourdes "Mads" Adrias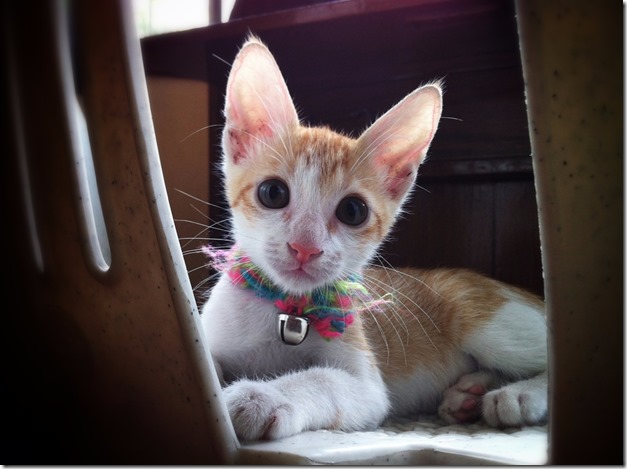 My baby, a puspin I rescued, is one inquisitive and mischievous imp.  Here he was looking at me intently, trying to figure out what I was up to.
Cat's Name: Chestnut and Charlie
Owner: Ivica Rae C. Say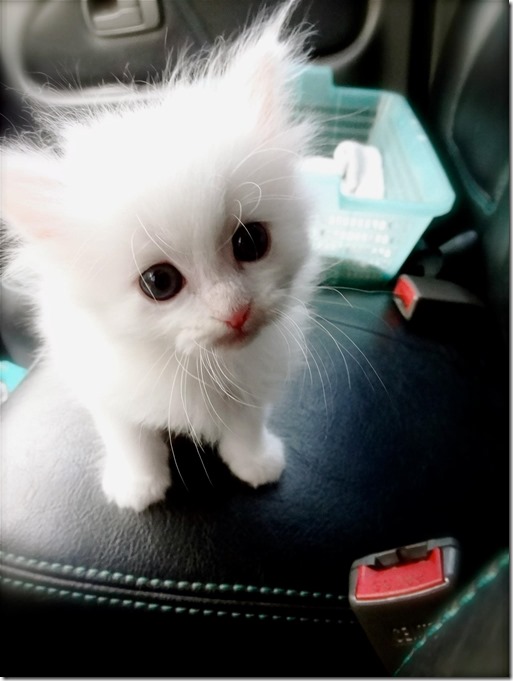 Chestnut is my persian cat's first-born. Apart from being cute and fluffy white, Chestnut is the sweetest of all my cats. She loves to rest beside me whenever she sees me lying down.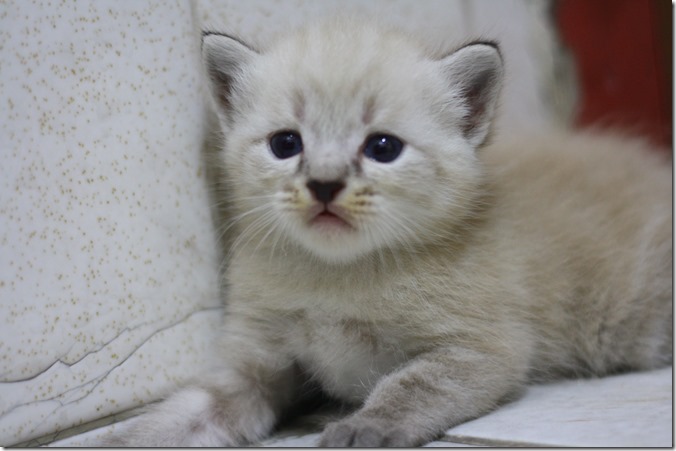 Charlie is the youngest of all my cats. He cries like a baby and loves being carried and held like one.
Cat's Name: Lucky
Owner: Jemelyn V. Canlas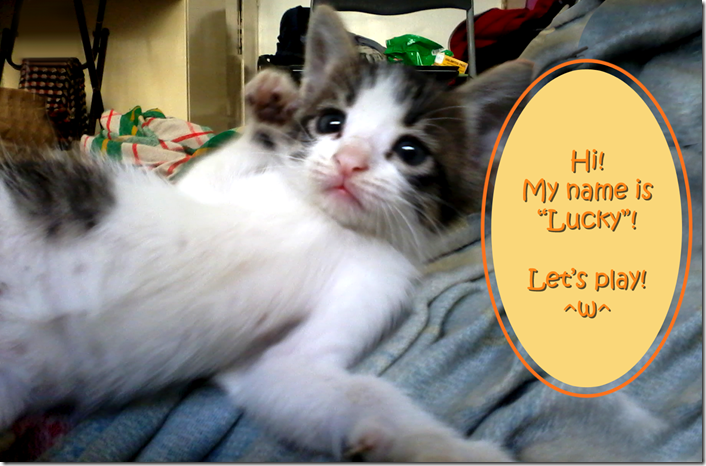 Hi, I'm "Lucky" – my human dad named me Lucky because I'm one lucky kitty when my human mom has chosen to take me home away from the busy streets along MRT Boni station. I was sleeping that time when she noticed me tired and weak. Now, I am one super jolly playful kitty!
Congratulations once again! A representative from Purina will contact you via email on details of your prizes! Keep loving our puuurrrrrrfect little friends!